Choose Bespoke Bi-Fold Doors, Unique to your New Forest Home
Our bi-fold doors are available in both uPVC and aluminium materials depending on your preference, personal taste and budget. At Cara Glass we specialise in aluminium bi-fold doors and uPVC bifold doors that add a touch of luxury to any New Forest home. With exceptional features and benefits, it's not hard to see why bi-fold doors are now such a highly sought after home improvement solution.
Available in a large range of colours and finishes, you can create a bi-fold door solution that is entirely bespoke to your New Forest home. With low maintenance technology, you won't have to spend time or money on the upkeep of your new bi-fold doors.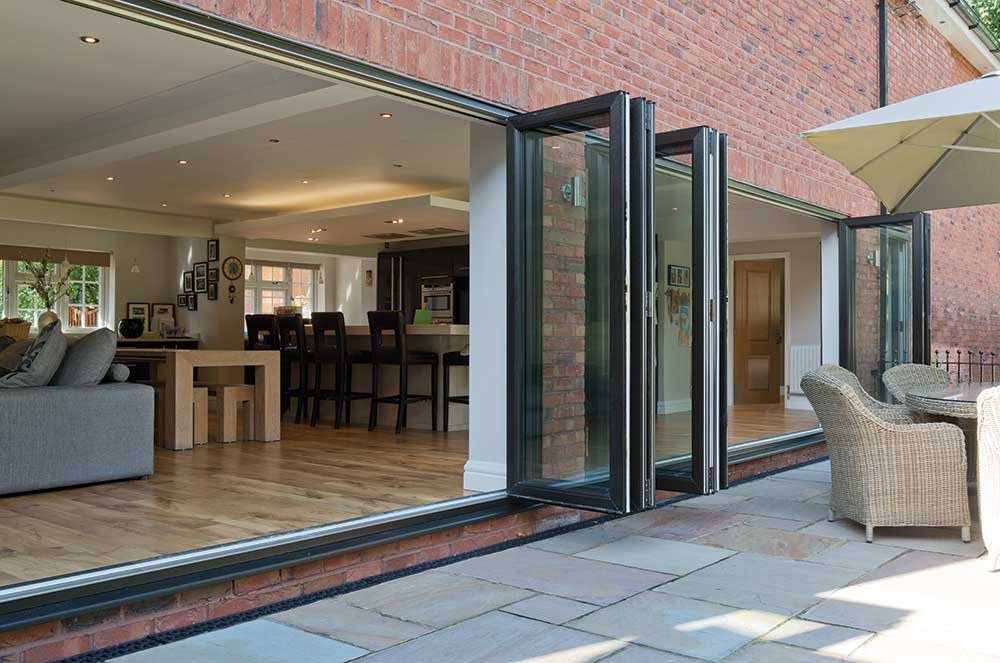 Aluminium Bi-Fold Doors
Aluminium is a robust and strong material that is also light weight which means our bi-fold doors benefit from slim sightlines and larger glazing areas. This results in a stunning door solution that is extremely high performance and creates a focal point in the home.
Our aluminium bi-fold doors are available in a wide range of colours and finishes that suit any New Forest property whether you want subtle colours that blend into the surroundings or bright colours to make a statement.
Aluminium doesn't suffer from issues such as warping, rotting or discolouration over time so they are a worthwhile investment that will only require a wipe down from time to time to keep them at optimum condition.
uPVC Bi-Fold Doors
Our Deceuninck uPVC bi-fold doors strike the perfect balance between visual aesthetics and energy efficient functionality. This means that you can enjoy your bi-fold doors all year round with the ability to open up an entire wall in the summer months and closing your doors to keep your New Forest home warm in the winter months.
uPVC is well known for being a durable and cost-effective material that results in bi-fold doors that are easy to maintain and remain high performance even after extensive use.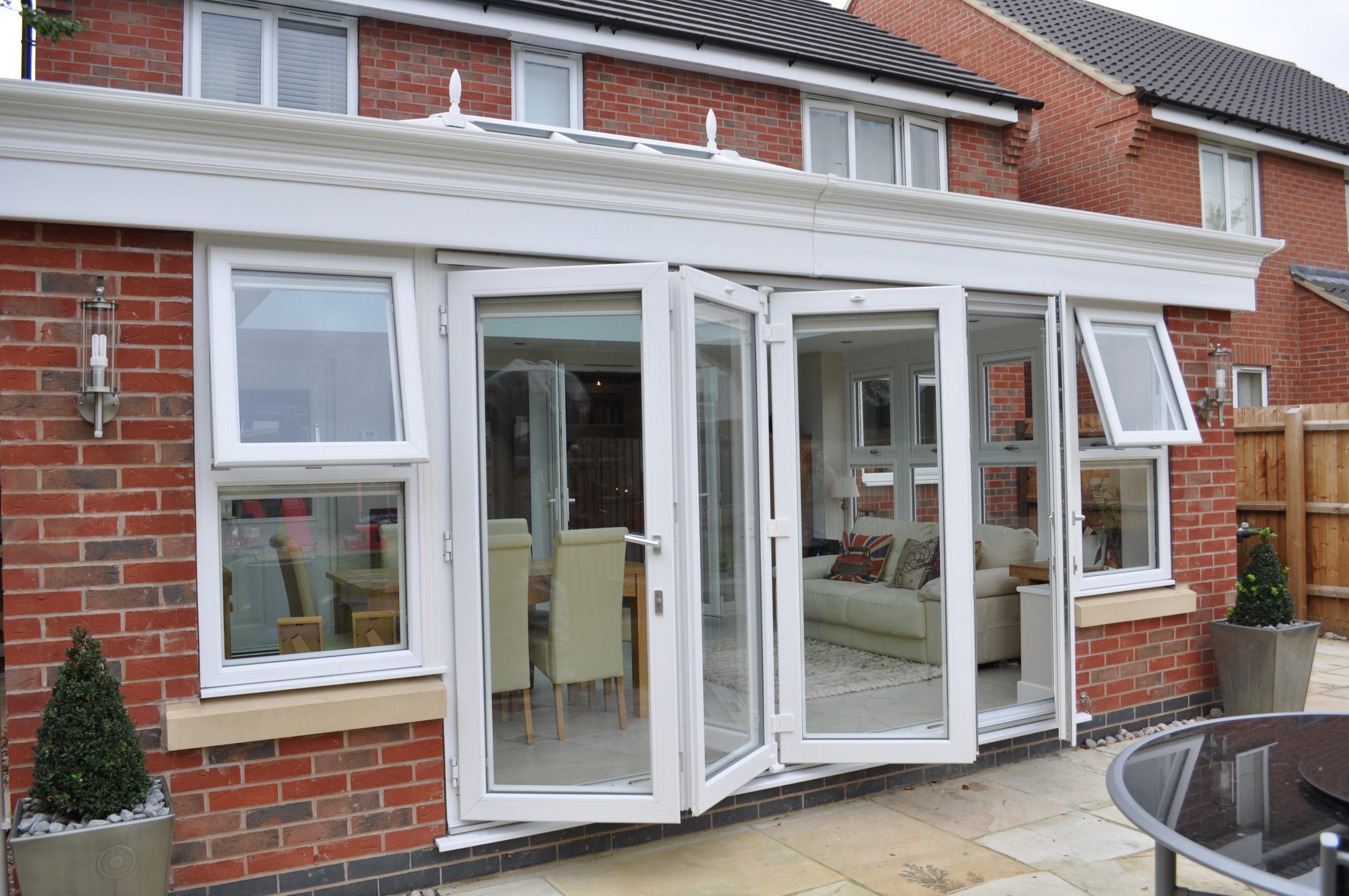 The Benefits of Bi-Fold Doors
Adding bi-fold doors to your New Forest home will supply you with a range of benefits including:
Energy Efficiency – our bi-fold doors are intelligently designed to lock heat in and keep the cold out. Eliminating draughts and any possibility of water ingress, your home will be warm and dry all year round. This in turn helps to lower your energy costs, saving you money.
Security – Our bi-fold doors come with Yale multi-point locking systems as default giving you complete peace of mind about the safety of your New Forest property. The standard of double glazing we provide enhances the security offering a robust solution. Our double glazed doors also come with Secured by Design accreditation.
Versatility – Our bi-fold doors can be customised to look exactly as you'd like them to. With a range of colours and finishes, they can complement your home and align with your personal taste.
Panoramic Views – Bi-fold doors offer excellent views of the outdoors, whether you have them open up to a garden, balcony, patio or decking space. Open or closed, you will be able to enjoy scenes of the outside.
Durability – Deceuninck's promise of a 50+ year service leaves you with long lasting bi-fold doors that will stand the test of time. You and your family can enjoy your bi-fold doors for years to come.
Increased Light – Your newly installed bi-fold doors will inject natural sunlight into your home giving the illusion of more space. With more light available you'll rely less on artificial light, reducing your electricity costs.
Our Approach
In order to make sure that you get the exact bi-fold door solution that you require, at Cara Glass, we will work with you every step of the way to make sure the process is as easy as possible.
Our team are highly skilled and have a wealth of experience behind them when it comes to installing aluminium and uPVC bi-fold doors.
From the very beginning and through to the end of the project we will keep you in the loop and make sure our customers are our main priority. You can enjoy your bi-fold doors immediately, transforming the look of your home.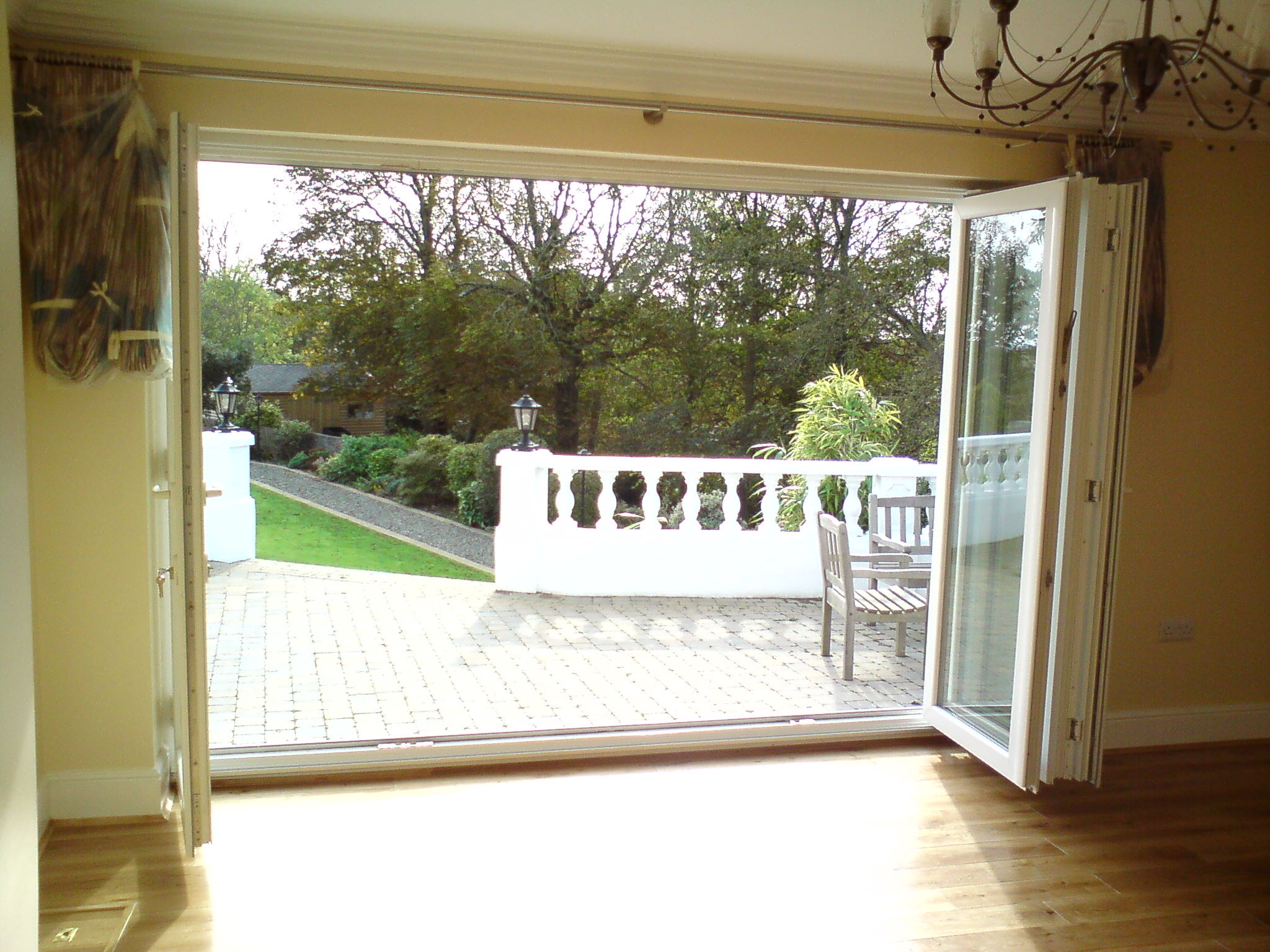 Bi-Fold Door Prices in the New Forest
If you're looking into choosing uPVC or aluminium bi-fold doors for your New Forest property you can call us at 01722 744825. Our amazing team will answer any questions you might have. Alternatively, get a tailored quote that is bespoke to you via our online quoting engine or get in touch with us via our online contact form.