A Wide Choice of Conservatory Roofs
Complete your new extension by selecting from our stunning range of conservatory roofs. We will add that all-important finishing touch to your brand-new conservatory, resulting in a design that doesn't just impress but performs too. Contact the Cara Glass team today for more information or a conservatory roofs quote.
Conservatory Roofs: Your Choices
Our conservatory roofs will add visual flair to your home and reward you with superb levels of performance. Which of our conservatory roofs is best? The answer will depend on your design requirements, budget and other factors.
Polycarbonate conservatory roofs continue to be a popular choice for homeowners. Regarding price, this system is affordable and will provide a wide range of benefits – including improved thermal efficiency and stunning design.
Glass conservatory roofs provide clear views of the sky, let in lots of light and – if fitted with performance glass – limit solar ray entry. Our tiled roof systems can accommodate multiple glazed areas for enhanced performance.
Polycarbonate Roofs
This material is an ideal choice for roofing systems if your budget is limited. Polycarbonate is almost impossible to damage and can be supplied in a clear format that allows light to penetrate, but also filters out damaging UV rays. An old polycarbonate roof usually will need replacing as they suffer a lot of wear and tear. We recommend looking at a light and bright option such as a glass conservatory roof, or an insulated tiled roof to improve the performance of your conservatory.
Glass Replacement Roofs
Choose glass conservatory roofs over other systems if light is your priority. With no barrier other than a section of glazing between you and the sky, you'll benefit from beautiful views when relaxing in your new room – whatever time of day it is.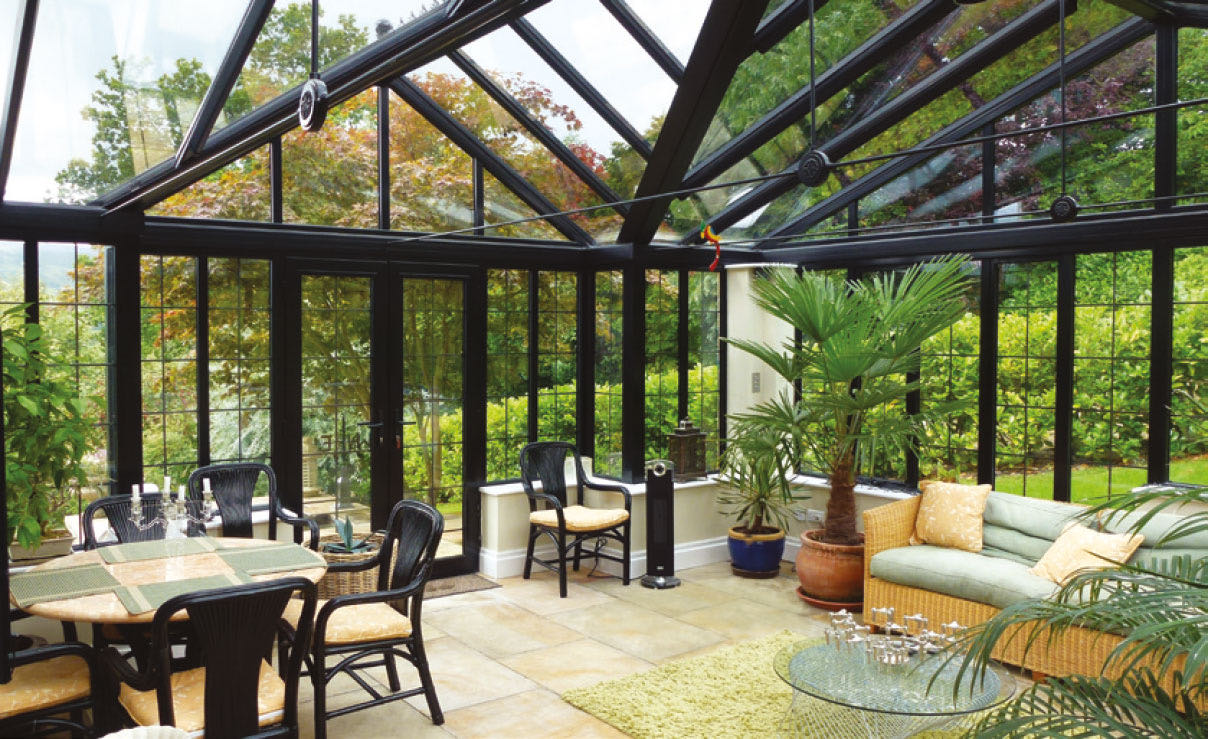 Tiled Conservatory Roofs
If you've been put off tiled conservatory roofs because they restrict light entry, you'll be surprised by our range. The systems we install for our customers combine glazing and tiling to deliver an environment that's bright and warm.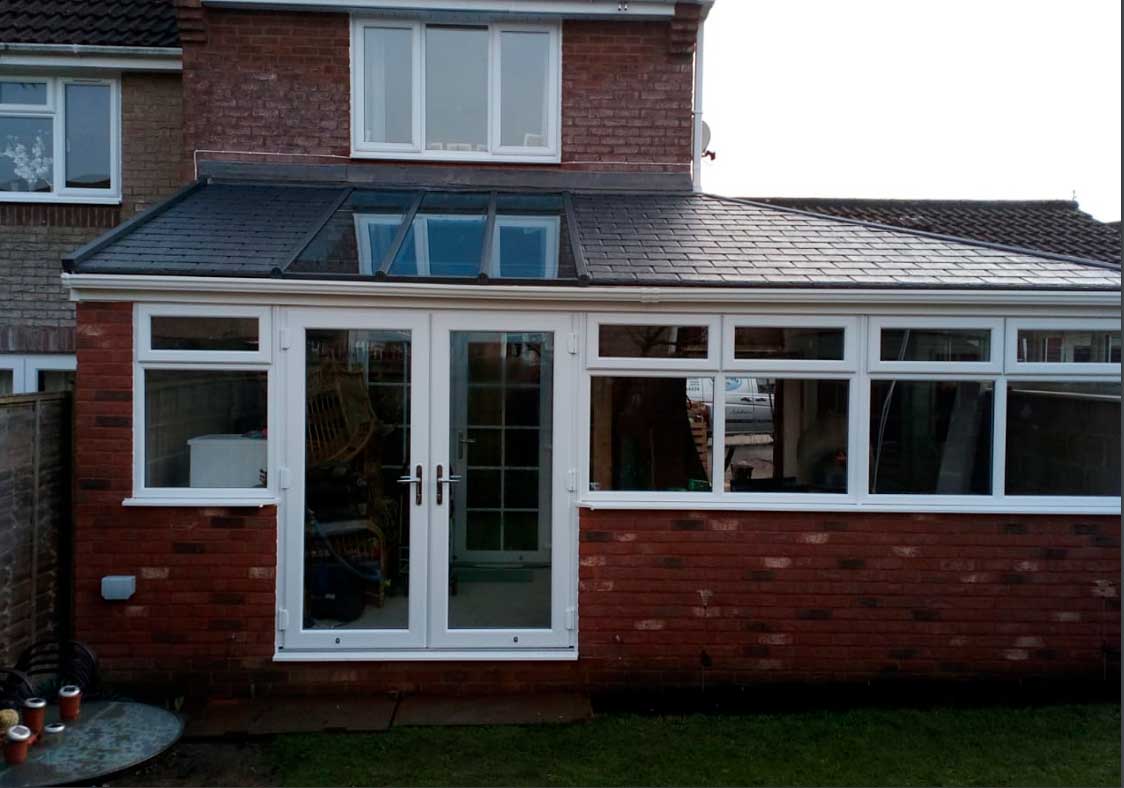 Market-Leading Conservatory Roofs
Our conservatory roofs are sourced from a manufacturer that is recognised within the home improvement sector because of the quality of its products and innovative approach. Your conservatory will benefit from enhanced performance when this system is introduced.
Because our conservatory roofs are made from aluminium, they're incredibly strong and will reward you with almost uncluttered sightlines that look beautiful from outside and invite in plenty of light – so your conservatory will always feel connected to the outside.
Whether you're thinking of building a conservatory, orangery or extension, replacement conservatory roofs with Cara Glass have the flexibility of design to respond to your needs. Whatever your home improvement aspirations might be, contact us for further details or a conservatory roof quote.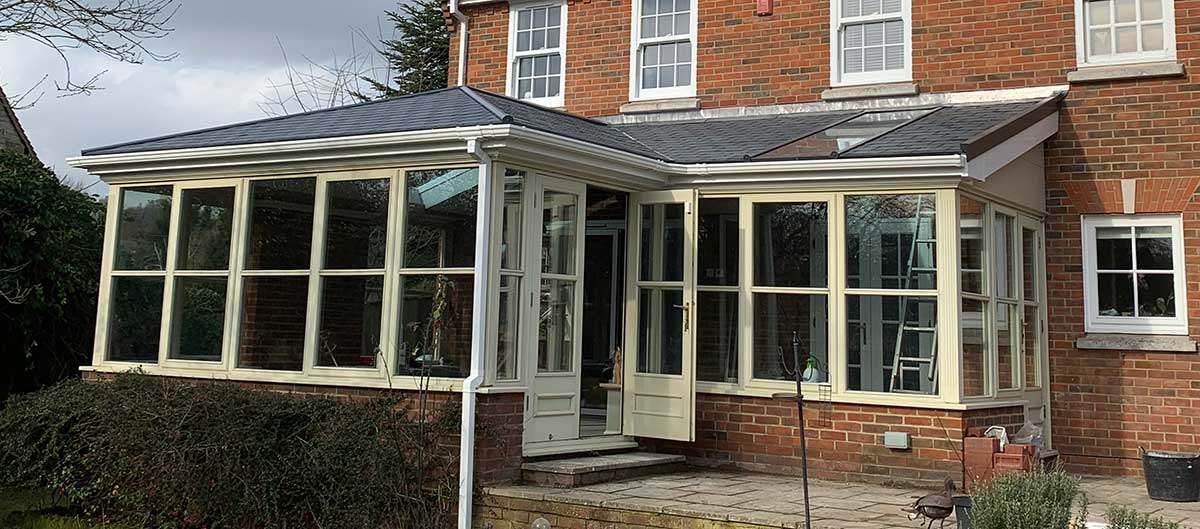 Conservatory Roofs That Won't Let You Down
Your new or replacement conservatory roof will be designed to cope with the harsh weather. It will have the capacity to respond to more than just strong winds –  as it will be able to tolerate heavy snow loads too.
Our roof systems can handle the extra pressure created by snow because each system is designed using U-software, a program that anticipates wind and snow loads based on the customer's postcode.
Your new or replacement conservatory roof will be:
Structurally strong and long-lasting, because it'll be built from aluminium;
Able to accommodate tiling and shaped sections of glazing simultaneously;
Most likely get planning permission, due its lightweight aluminium body;
Visually stunning, thanks to its low frame-to-glass ratio that lets in lots of light;
Customised to suit your design preferences, resulting in a roof that blends in.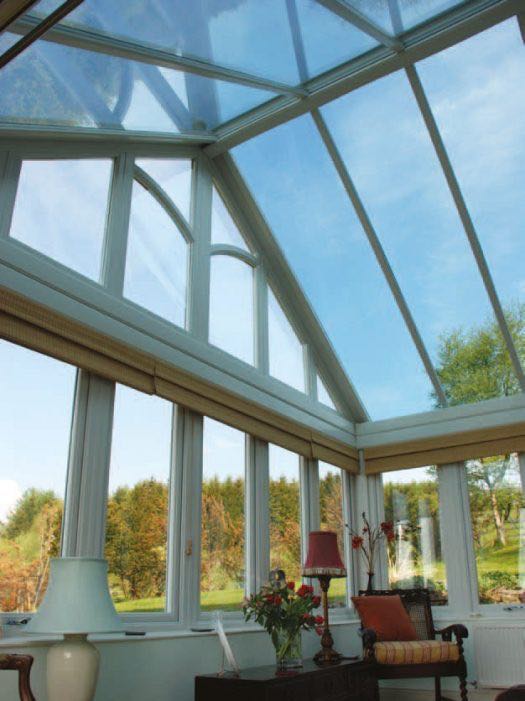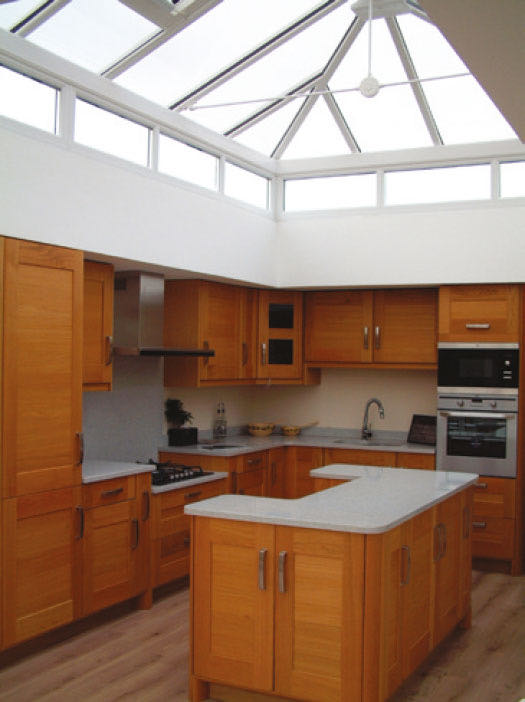 Our Conservatory Roofs Provide a Multitude of Benefits
A Quantal aluminium roof is inherently flexible and can be employed to meet a range of different criteria – from adding stylistic and practical value to flat roof on an extension, through to adding a vital finishing touch to a contemporary conservatory or orangery.
Quantal conservatory roofs can also include an internal ceiling pelmet, the projection of which can be altered depending on your preference. Find out more about the range of possibilities available to you by getting in touch.
Conservatory Roofs Prices, Salisbury
Contact Cara Glass for help and advice about the roof system you are considering. We will be able to talk you through the different design options – whether you're thinking of adding a conservatory, extension or orangery to your home – and provide you with some guideline prices to consider in more detail.
We are members of FENSA, which means that the quality of our products and service is monitored continually to ensure we meet a high standard. Contact our friendly team today by calling 01722 744424 or sending us a message. You can also retrieve a free conservatory roofs quote by using our online design tool.