New uPVC Doors to Replace The Old
At Cara Glass, we provide durable and attractive uPVC doors for all homes in Salisbury, Wilton, Wiltshire, Warminster, Melksham, Amesbury, Andover and surrounding areas.
These doors are varied in design and style so there is something for every architectural style and need. However, each double glazed door gives you fantastic features across the board. As a result, you can improve the performance of your Salisbury home just as easily as its appearance.
We bring you modern uPVC doors from Deceuninck, a market-leading name in uPVC products. Our selection of doors is comprehensive, giving you complete freedom in choosing the right door for your needs. Additionally, we give you a spectrum of colours and finishes to choose from. You can also tailor the look of the door furniture according to your taste and your home's décor!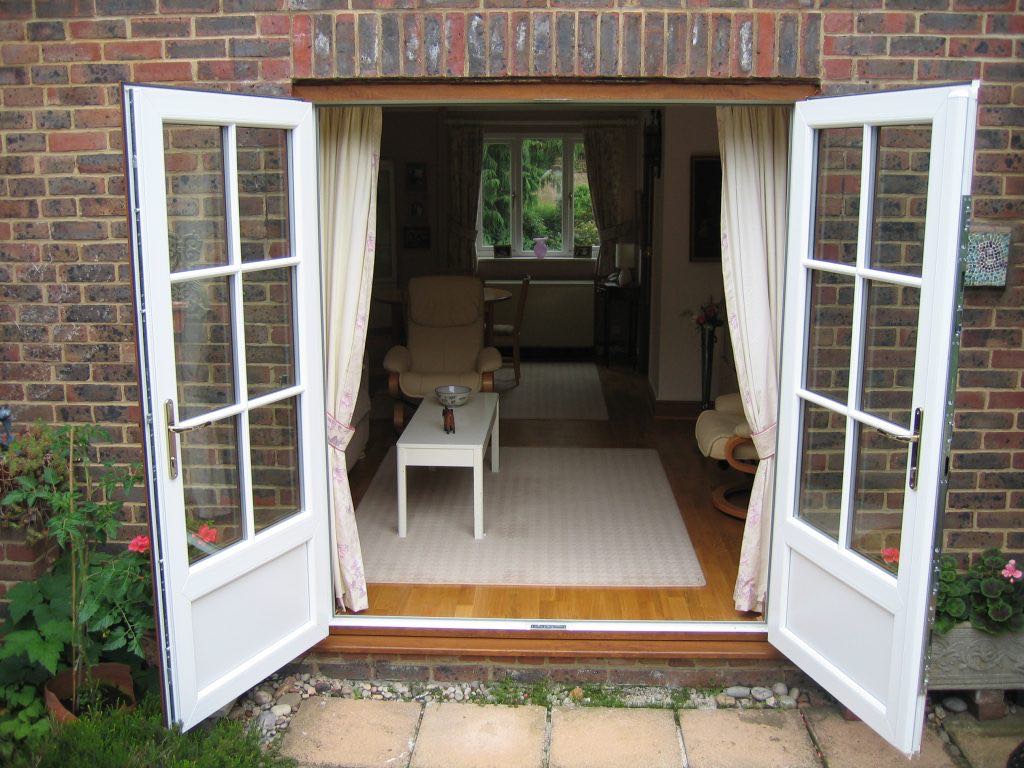 Stunning uPVC Door Designs in Salisbury
We give you a marvellous selection of uPVC door designs. As a result, you can use these replacement uPVC doors as front doors, back-doors, interior doors, and more. Whatever you use them as, our doors will transform your Salisbury home instantly, giving you more security and better thermal efficiency in addition to stunning looks.
See below for the range of our uPVC doors.
uPVC French Doors
If you want a beautiful point of ingress that showcases your garden, our uPVC French doors will be ideal for you. These are wide doors that give you an exceptional amount of sunlight. What's more, they also give you a beautiful view of your outdoors. They make the perfect frame for your lawn, so you can enjoy it even when you're inside.
uPVC Front Doors
Our front doors are the perfect option for the entrance to your home. Built with the benefits of uPVC and available in bespoke designs, styles, and colours, there is a lot to offer.
uPVC Bi-Fold Doors
With our uPVC bi-fold doors, you can integrate your spaces seamlessly. These doors can be configured to any size and any width. As a result, you can use them as interior doors between rooms, or replace an entire wall with these stunning concertina doors. When you need the space, simply fold them away. They will stack neatly into the corner, giving you use of almost 90% of the aperture.
UPVC Stable Doors
If you want a regular backdoor but with a twist, you will love our uPVC stable doors. These doors are split down the middle, giving you more control over how you use them. Open the top half for natural light and ventilation without giving your little ones or pets a means to run out of the house. Alternatively, leaving the top half shut and opening the bottom half gives you privacy along with an influx of light.
uPVC Patio Doors
For homes that are low on space but need a large opening, we offer our elegant uPVC patio doors. These sliding doors open and close by gliding on tracks. As a result, they don't need a wide swing arc where you need to clear the space to open them. This gives you more floor area to use in addition to the inordinate amount of natural light you get.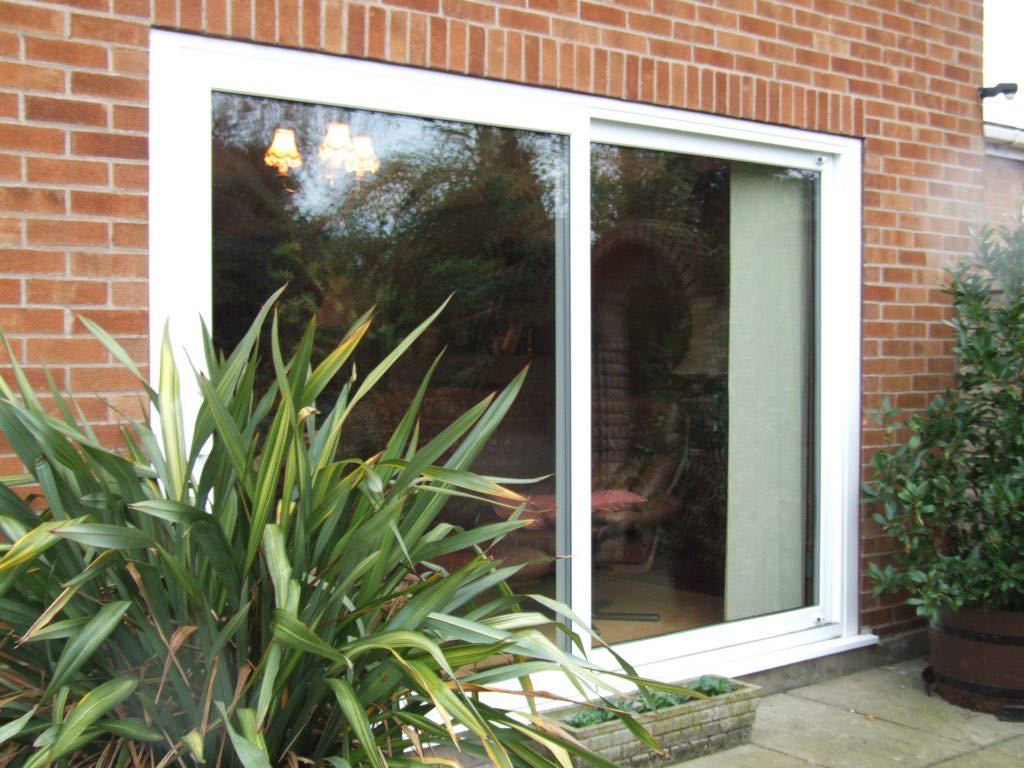 Enjoy Exceptional Benefits With Our uPVC Doors
When you get our uPVC doors fitted, you get more than just a beautiful feature for your home. These doors are quite capable of transforming your home's performance. Here are some of the qualities you will love about them.
Heat-Efficient
With our double glazed uPVC doors, you get amazing heat efficiency. We give you uPVC doors and frames that are broken up into multiple chambers on the inside. These chambers trap warm and stop it from circulating around. As a result, these doors help in creating a virtual blanket that stops the heat from escaping out of your home.
Secure
As a material, uPVC is quite resilient and robust. It does not damage easily, helping your doors last you years without cracking or breaking. This, in itself, is quite helpful in securing your home against intruders. However, we also fit your doors with modern multipoint locks for added safety. As a result, you can get up to a Secured by Design level of protection for your family, possessions, and home.
Weather-Proof
While our uPVC doors are quite high-quality, they are further supplemented with our expert installation. We fit your doors so efficiently and reliably that you get more out of them. Part of this includes fitting them with superior gaskets so your home never has to deal with draughts or water seepage. As a result, your home stays warm, dry, and cosy, no matter what the weather.
Bespoke uPVC Doors
With our uPVC doors, you can choose more than just the style of the door. You also get a choice of colours so you can tailor your doors to your needs and taste. We even offer a stunning selection of woodgrain finishes so your doors can look just like wooden ones. In addition, we also offer a beautiful range of door furniture in a selection of finishes.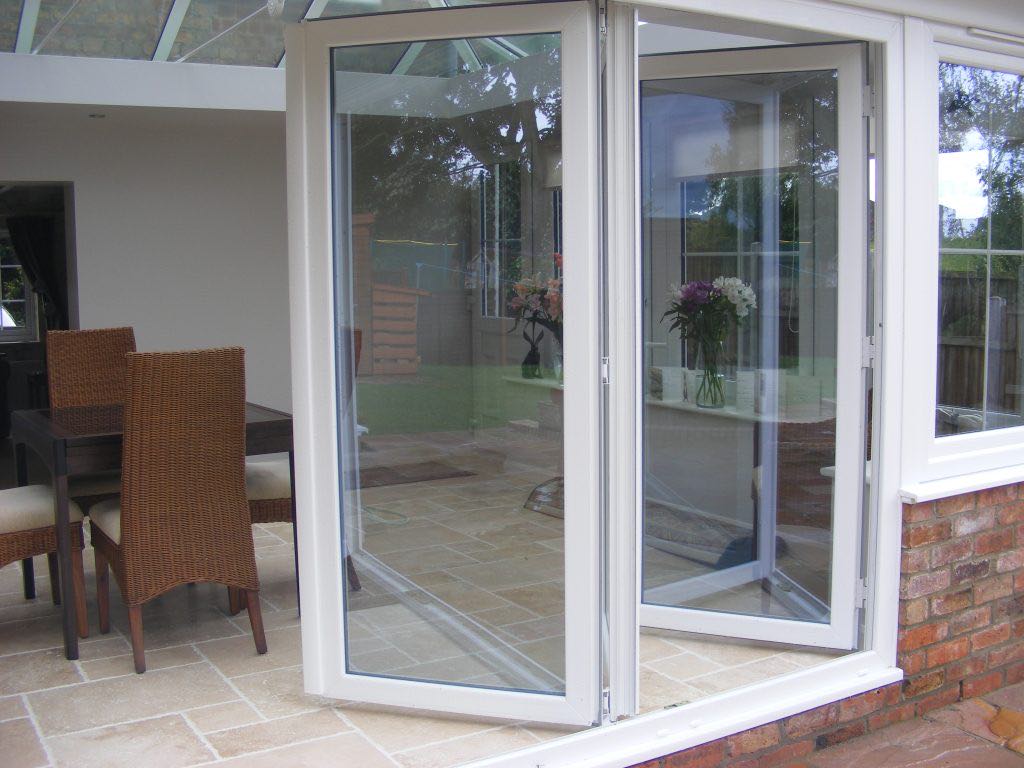 Professional, Friendly uPVC Door Installers
At Cara Glass, we pride ourselves on our customer service. We will settle for nothing less than complete satisfaction. This is why we work with our Salisbury based homeowners from the start, giving you our expert advice as well as help with your door design.
Once your installation begins, our expert installers will fit your double glazed uPVC doors according to the strictest building regulations. As a result, your doors will be fully-compliant and give you reliable service for life.
uPVC Door Prices In Salisbury
If you need quick and affordable uPVC door prices in Salisbury or surrounding areas, why not try our online quoting engine? Our clever quoting tool takes your specifications to give you a bespoke uPVC door quote. Alternatively, you can message us online or give us a call on 01722 744825.