Stunning Aluminium Roof Lanterns
An aluminium roof lantern – or rooflight, as it is sometimes known – will be the perfect accompaniment for the new orangery you have planned. This beautiful feature will stand out and add more than just a touch of style to your new structure; it will also invite lots of illumination into your space and help keep it warm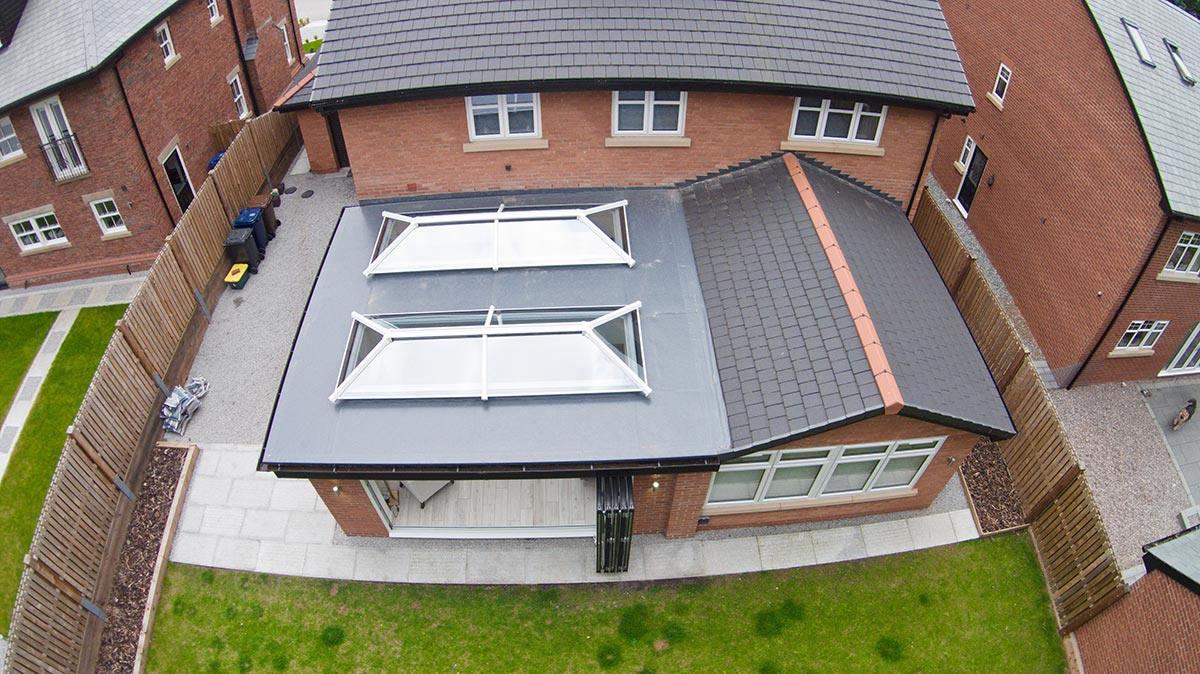 Beautiful Views are Guaranteed with Our Roof Lanterns
Quantal roof lanterns are made from aluminium, which is an extremely flexible and strong material. Not only will it reward your new orangery with superb structural strength, but it will also reward you with beautiful views.
The low frame-to-glass ratio of Quantal means views of your garden will be almost unrestricted. The light will penetrate your new space and join it to other rooms in your home so that you feel connected to the outside always.
Visually appealing and strongly performing, our lantern roofs will convert an existing room in your home into a fully functional room; they're also the perfect choice if you need to extend your home and are starting afresh.
Flexibility
Quantal lantern roofs enhance almost any space. If you're planning a new extension, orangery or conservatory, this extremely versatile system will reward you with the style and light you need to bring your new home to life.
Comfort
The performance glass in our lantern roofs means your orangery will never suffer from being too hot or too cold. Instead, it will be a space that can be used for relaxing or entertaining all year round, while also being inexpensive to heat.
BBA Approved
The Quantal lantern roofs that Cara Glass installs for its customers have each been assessed and approved by the British Board of Agreement (BBA). It is the only roofing system to have achieved this level of accreditation worldwide.
More Than Just a Lantern Roof
Quantal is a recognised and leading manufacturer in its field. Its lantern roofs are suitable for almost any type of development – which means its application equally suits new build or refurbishment projects.
Strong thermal performance is guaranteed when you select from our range of lantern roofs. The low height eaves beam is normally joined to a kerb made from timber, which reduces the possibility of cold bridging.
Lantern Roofs Designed Your Way
Quantal lantern roofs can be customised to suit the differing requirements of our customers. Rather than providing the product in a one-size-fits-all format, we're instead able to tailor the product to suit your design aspirations.
It doesn't matter whether your home is of a new build or classic design, our lantern roofs will be customised so that they complement its architectural style and your chose themes and schemes. Why not contact us for details!
Lantern roofs installed by Cara Glass:
Can include wide span glazing bars for larger structures;
Are available in different RAL colours to suit your project;
Will include a thermally broken aluminium roof vent;
Will have been thoroughly tested to ensure water tightness;
Can be installed in a sequence across a flat roof as well.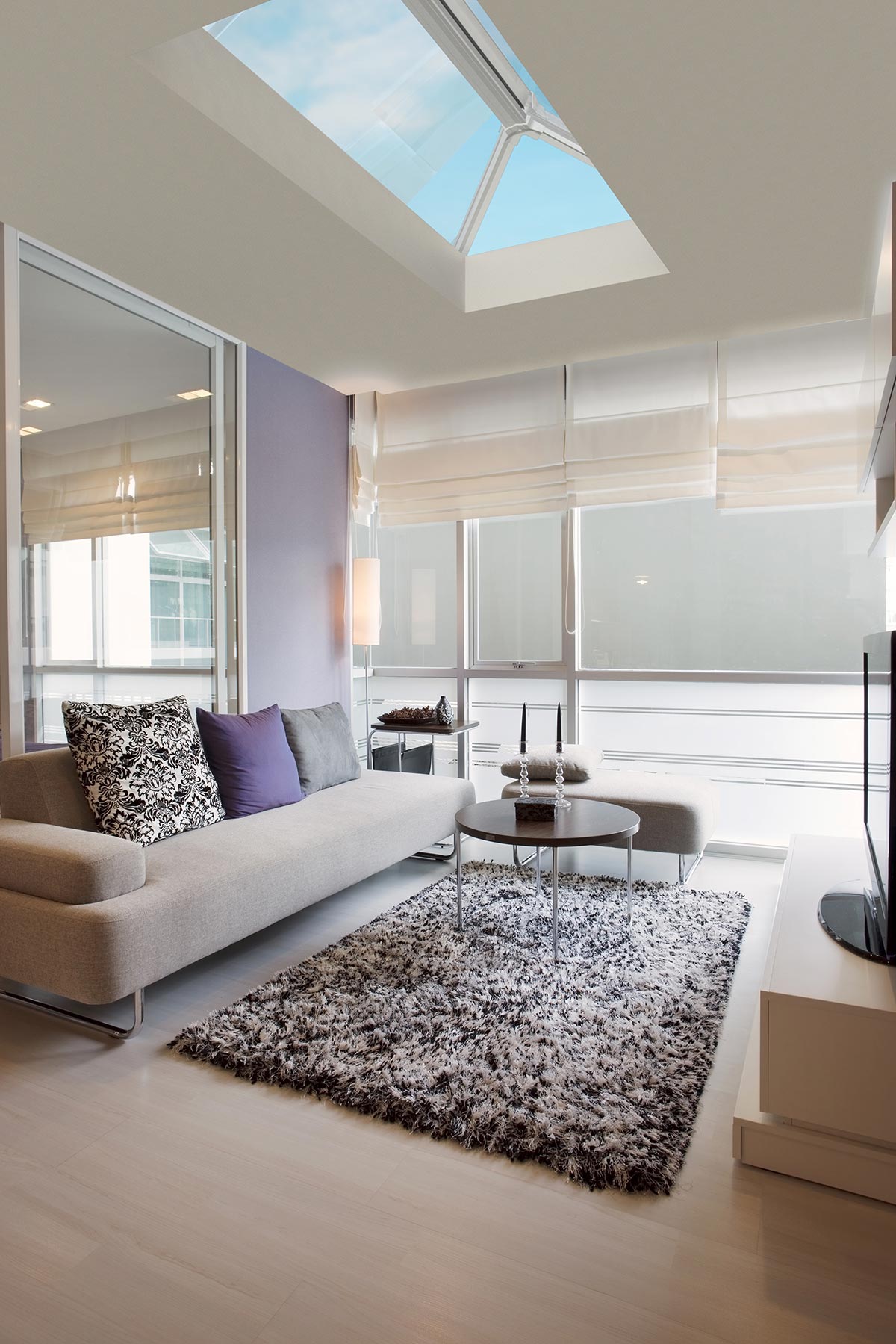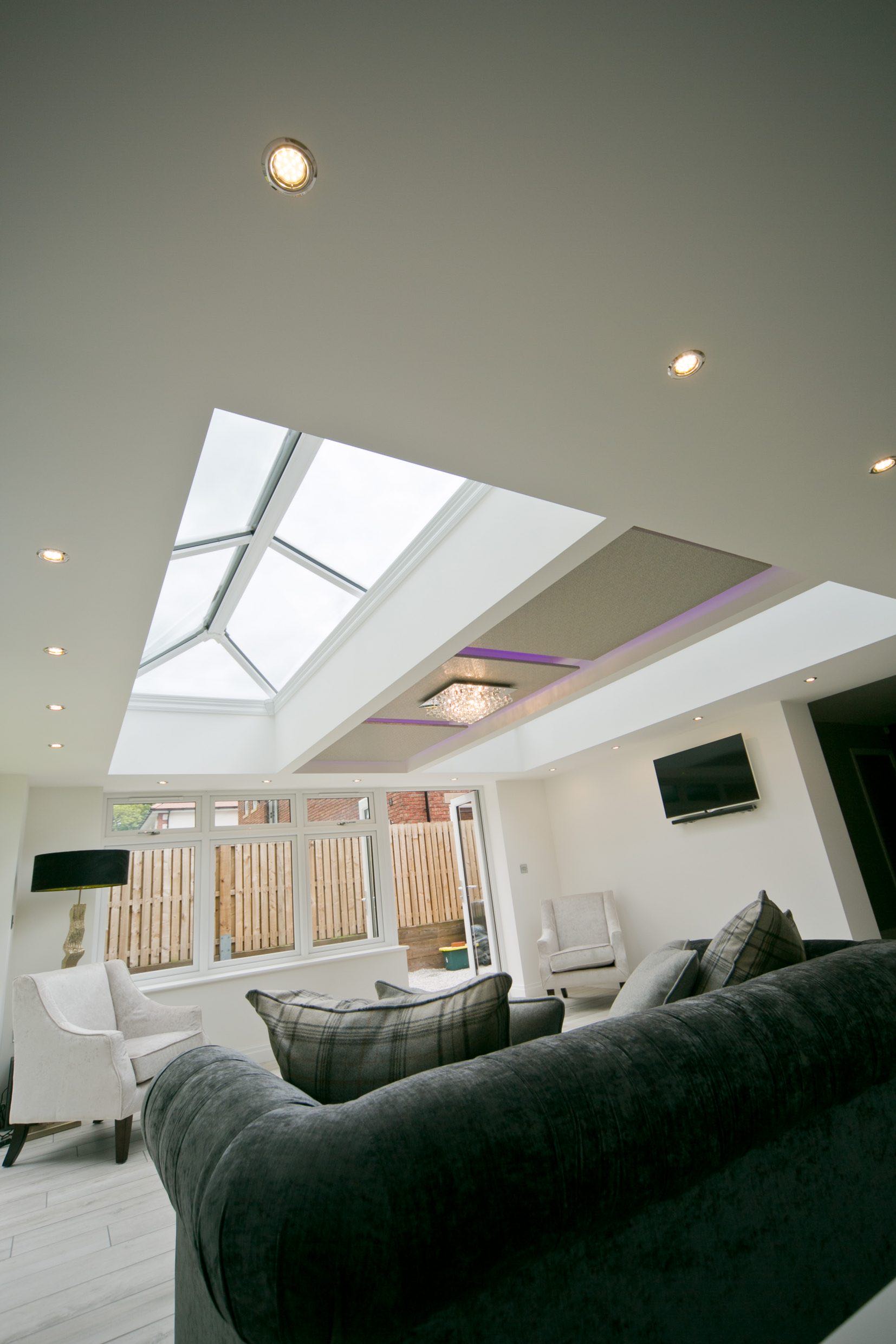 Breathe New Life into an Unused Room
Lantern roofs solve two of the biggest issues that affect homeowners – light and warmth. If a room in your home is cold and damp and suffers from light deprivation – or, perhaps, both these issues – it will seldom be used.
Quantal roof systems are made from aluminium so that light entry will be almost unrestricted. The space below it will be fully illuminated – instantly converting the room into question or your orangery with lots of positive light.
Although your nominated space will be bright, it won't be too hot. The glass used in our lantern roofs will restrict solar entry to prevent overheating. At the same time, it will stop warm air escaping during colder periods.
Lantern Roofs Prices
Cara Glass has extensive experience of installing lantern roofs for its customers. We understand every aspect of the Quantal system and will be able to uncover cost-effective and appropriate solutions that address your home improvement project needs in full.
We are members of FENSA, a competent person scheme that continually measures the quality of our service and the products we sell. This means that you can buy from us with confidence, knowing that you're working with a company that'll put you first.
To find out more, contact our approachable and experienced team by calling 01722 744424. Alternatively, you can request a call back by sending us a message. If you want a free lantern roofs quote, visit our free online design tool.