Stylish New uPVC Bow & Bay Windows
Create more space in your Wiltshire home when you install uPVC bow & bay windows. Built by Deceuninck – and fitted by our experienced team of installers – your rooms will be filled with lots of natural light and looks stunning from the inside and outside.
We not only serve Salisbury and Wiltshire, but also areas such as Winchester, Shaftesbury, Stapleford, Warminster and Amesbury.
uPVC Bow & Bay Windows: Making the Right Choice
If you're not sure which design to choose, it's important to take a closer look at the benefits of uPVC bow & bay windows. Although similar in design, uPVC bow & bay windows vary stylistically and in terms of their operation.
uPVC bow & bay windows protrude from the side of a home. They are designed to optimise light entry too. Whichever style you opt for, your new double glazing will look aesthetically outstanding and help create a sense of internal space.
Bay windows comprise three sections. The central part of the design stands out in relief from the other two windows that flank it, which are normally casement or double hung – both of which will ventilate your Wiltshire home.
Bow windows are uniform in size. Instead of a picture window in the centre, the design is placed upon a curve that creates an eye-catching three-dimensional effect. Three or more windows can be included, depending on requirements.
---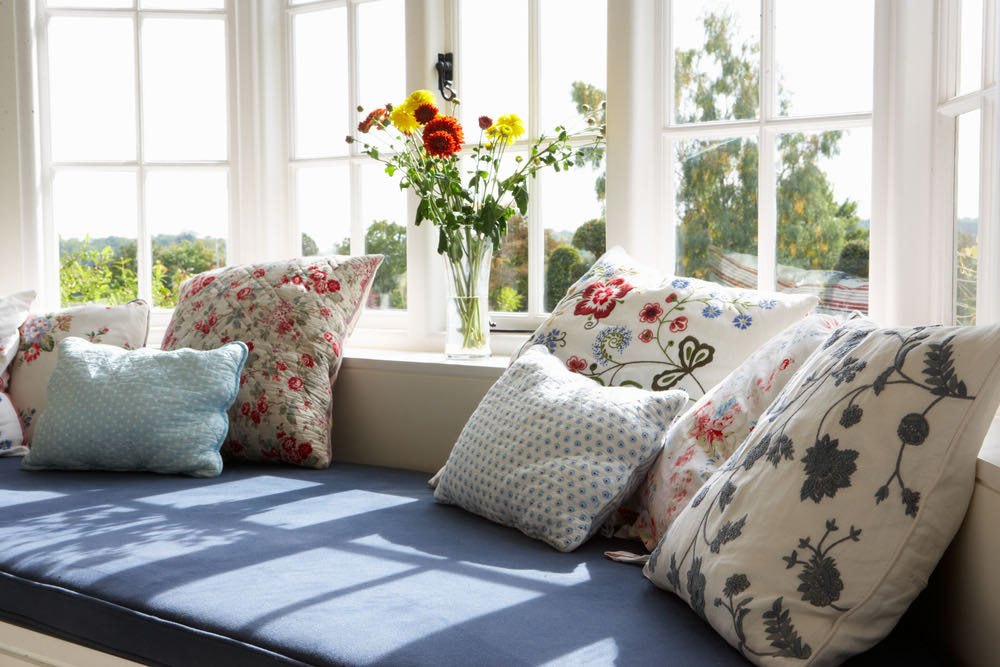 ---
Let in the Light With uPVC Bow & Bay Windows
Choosing a design of window that won't obstruct light entry is important. If your room suffers from a lack of natural illumination, it will probably feel enclosed. uPVC bow & bay windows will overcome this problem through their unique design.
uPVC bow & bay windows will reward your home in Salisbury & Wiltshire with an expansive glazed area that will cover your chosen room with lots of light and help connect it to other spaces within your property, resulting in a more joined-up feel.
A sense of space will be further reinforced installing uPVC bow & bay windows. You will benefit from an additional area that can incorporate seating and which can be used decoratively or as a place to spend time in while relaxing.
Increase the Market Value of Your Salisbury Home
Although you may not be thinking of moving just yet, your Salisbury & Wiltshire home will be more attractive to potential buyers. The sense of space and abundance of light that fills your room will add instant appeal to your property.
You'll also be able to customise your uPVC bow & bay windows by choosing from a rich palette of RAL colours and woodgrain foils. Your new double glazing will tie-in perfectly with the current schemes and themes of your home.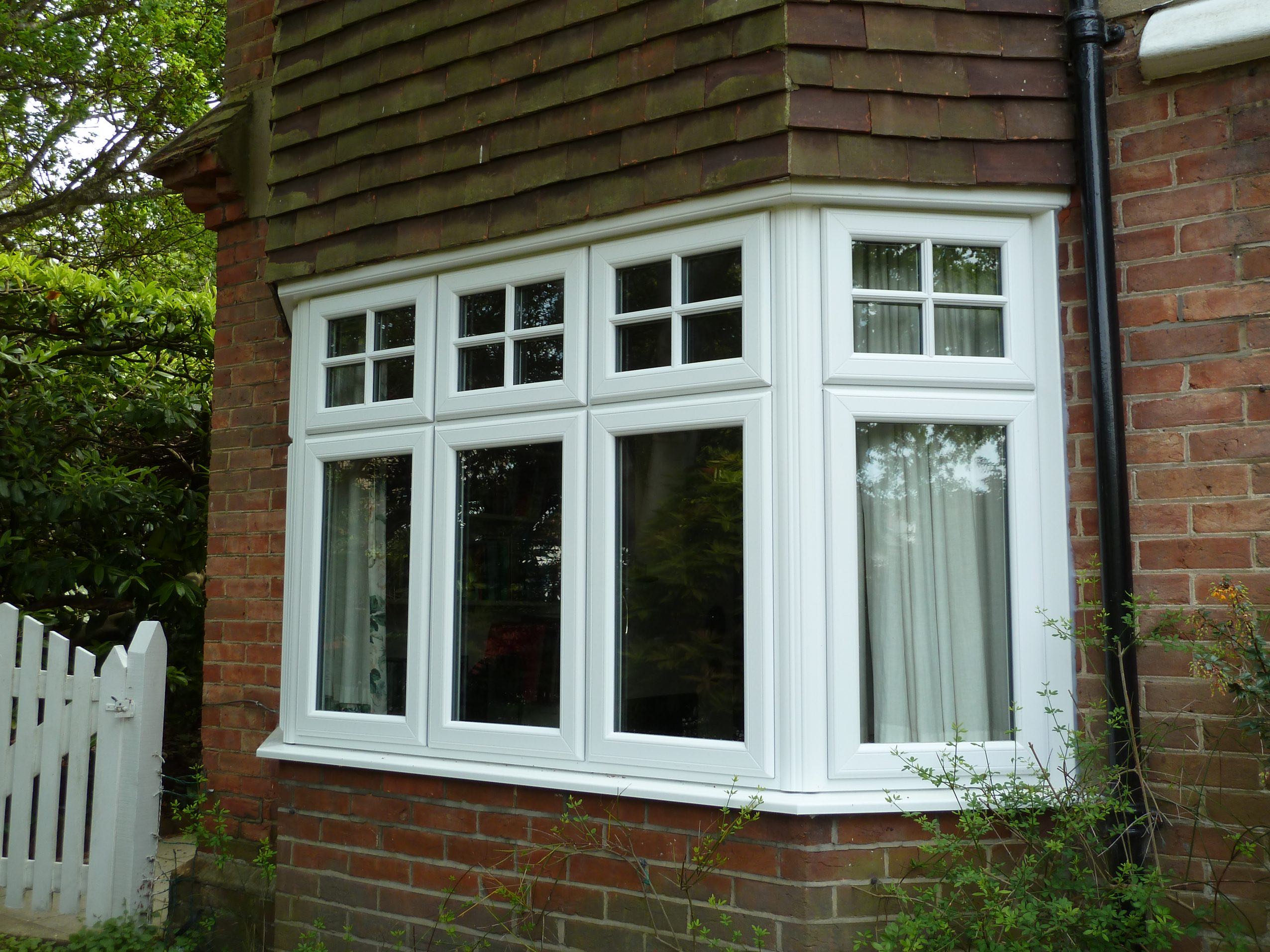 Comfort and Security, Perfectly Combined
You want to know that your new uPVC bow & bay windows will add more than just aesthetic value to your Salisbury & Wiltshire based home. Protecting the people you love, and your property is important to you too, which is why you want a design you can depend on.
The uPVC bow & bay windows we install always conform to – and, often, surpass – minimum industry standards. You won't need to worry about the quality or longevity of your product, which will visually and practically excel in every area that matters.
Staying comfortable won't be a problem with our high-performing uPVC bow & bay windows. An impressive U-value of 1.0 is fully achievable – as is superb noise insulation –  if you ask us to install triple glazed units in your Wiltshire home.
The market-leading glass used to manufacture our uPVC bow & bay windows uses low-emissivity Pilkington K glass that stops heat loss in its tracks by using a fine coating of metal oxide, which redirects heat back into your room to keep you warm.
Bow and Bay Windows You Can Rely On
Our team of installers is highly experienced and will fit your new uPVC bow & bay windows without error. For your peace of mind, we utilise the market-leading profile design from Deceuninck.
Your new uPVC bow & bay windows will be designed to last and provide you with superb levels of performance that will make your Salisbury based home comfortable, cost-effective to run and more marketable when the time comes to relocate.
---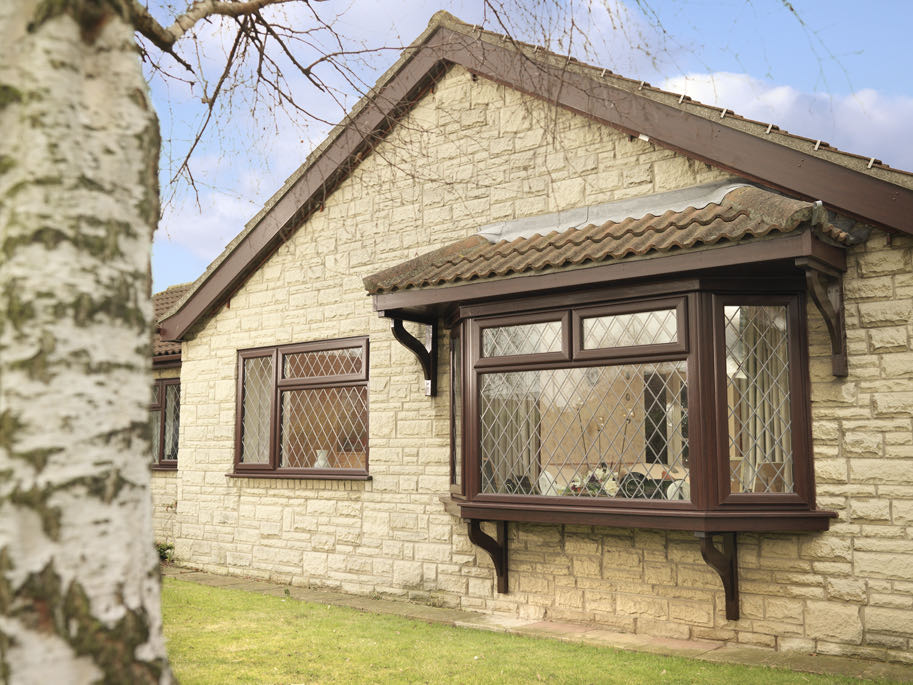 ---
uPVC Bow & Bay Windows Prices in Salisbury
Call us on 01722 744424 for a free no-obligation quote or to ask us a question about our high-performing windows. We can also offer advice on a range of other products, including conservatories, composite doors and roof lanterns.
Would you like us to call you? Please use our contact form to submit your question, in which case we'll get in touch with a detailed response. You can also use our design tool to generate as many quotes as you like for any products that are listed on our website.