Conservatories for Any Salisbury or Wiltshire Home
Conservatories installed by Cara Glass will add value to your home. Whether of timber or uPVC construction, they'll provide you with extra space that can be used to fulfil a range of functions – such as a lounge, dining area or study. A new conservatory will make your home more thermally efficient and help you reduce your monthly heating bills.
Choose From Our Extensive Range of Conservatory Styles
With so many conservatories to choose from, knowing where to start can be difficult. The design and style you choose will need to complement your home – which is why you need to ask the right questions once you've explored the range of conservatories available.
If your home is large and you have plenty of space available, a P-Shaped conservatory will work well, as it can be split into two distinct spaces. Lean-To conservatories are well-suited to one-storey or smaller properties. Contact us for more information or a quote.
Cost-Effective
Instead of moving home, which can be expensive, browse our range of high-performing conservatories. We'll help you find the perfect design – so you can stay where you are and add market value to your home.
Additional Room
Conservatories are no longer garden rooms that people spend time in during warmer spring and summer months. They function as extensions of the home and can be used as lounge or dining areas – even a play area.
Comfortable
A conservatory fitted with performance double glazing will limit heat entry during summer and keep it locked in where its needed during colder winter months. At all times, your new room will be the perfect temperature.
---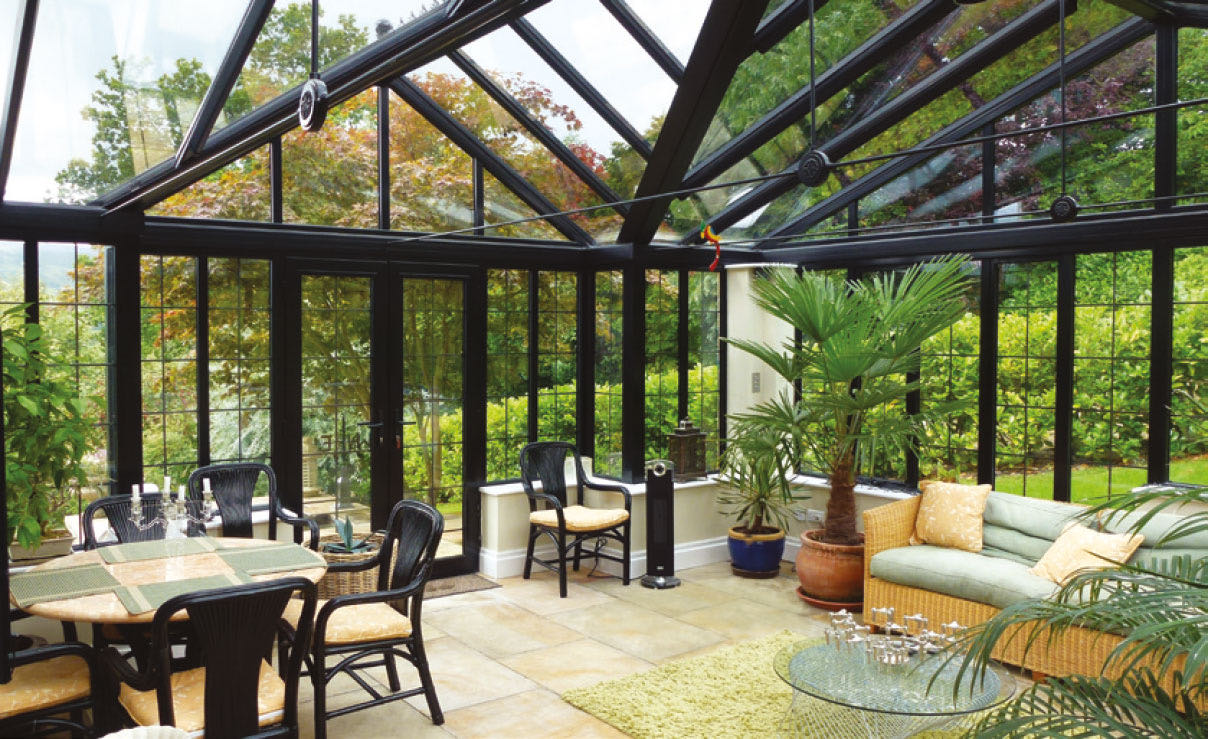 ---
Choose Between Timber or uPVC Conservatories
Which material should you choose for your new conservatory? Timber or uPVC conservatories each bring with them a range of different benefits – so it's important to understand the key differences before proceeding with any work.
uPVC conservatories require less upkeep than their timber equivalents. Keeping them clean involves little more than an occasional wipe down with a cloth. uPVC is also sturdy enough to resist harsh impacts caused by people or weather.
Timber is also strong and, if properly maintained, can last a long time. uPVC conservatories can be colour coded and foiled to emulate the look of wood – so you'll be able to get the look you desire, even if you decide against timber.
Our Conservatories are Secure and Thermally Efficient
Conservatories fitted by Cara Glass will prevent intruders from gaining access to your home in almost all cases, thanks to the market-leading lock and hinge technology built into the profile of every door and window we sell.
Keeping your conservatory comfortable won't be a problem. The thermal breaks in the profiles of your doors and windows will prevent heat from escaping, which means you won't need to turn up the heating to compensate.
Our conservatories will:
Tie-in with the architectural themes and schemes you've chosen for your home;
Function as an all-year-round space that can be used for entertaining or relaxing;
Include a dependable manufacturer's guarantee for your total peace-of-mind;
Most probably be approved, because planning permission is normally granted;
Improve the market-value of your home, making it a worthwhile investment.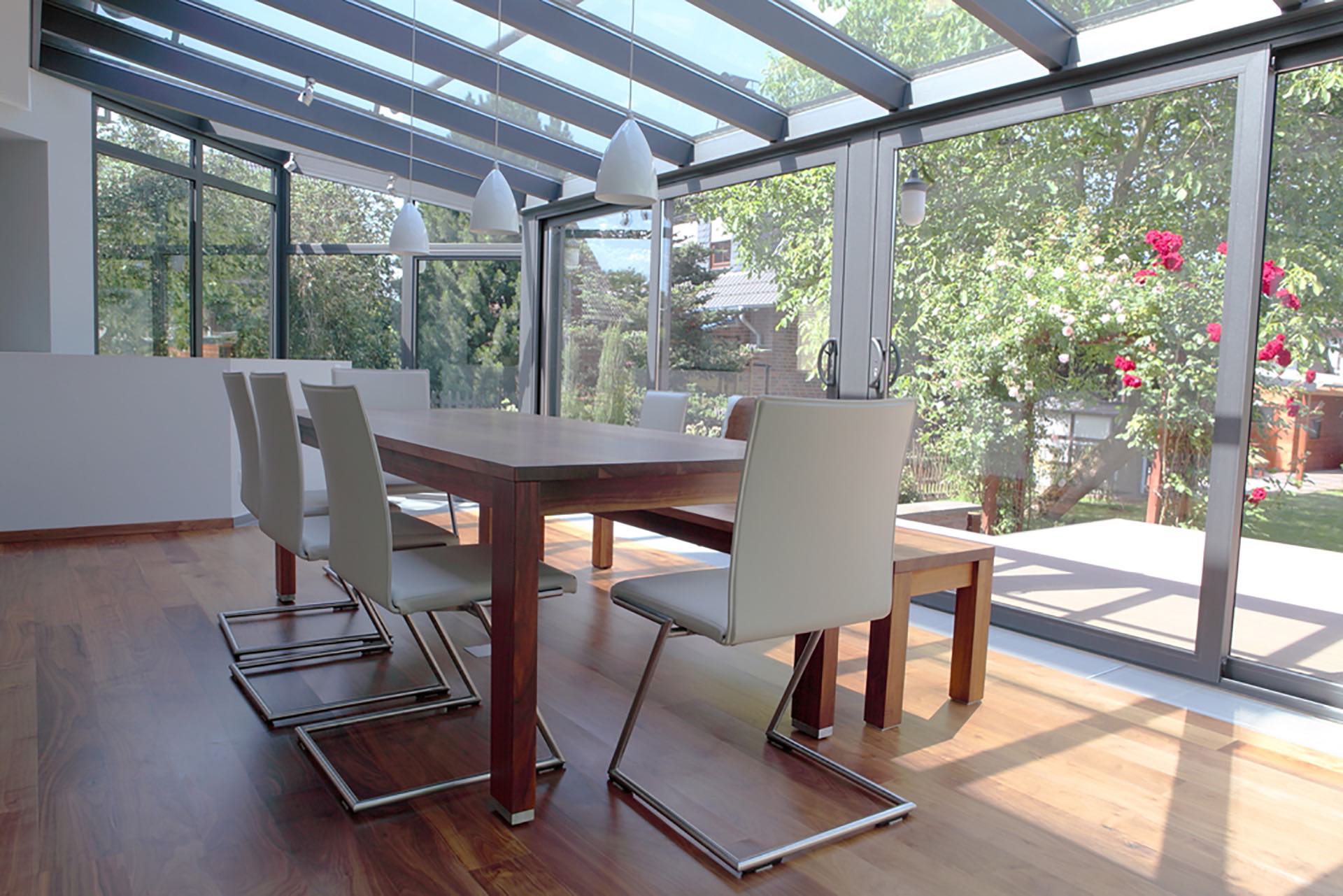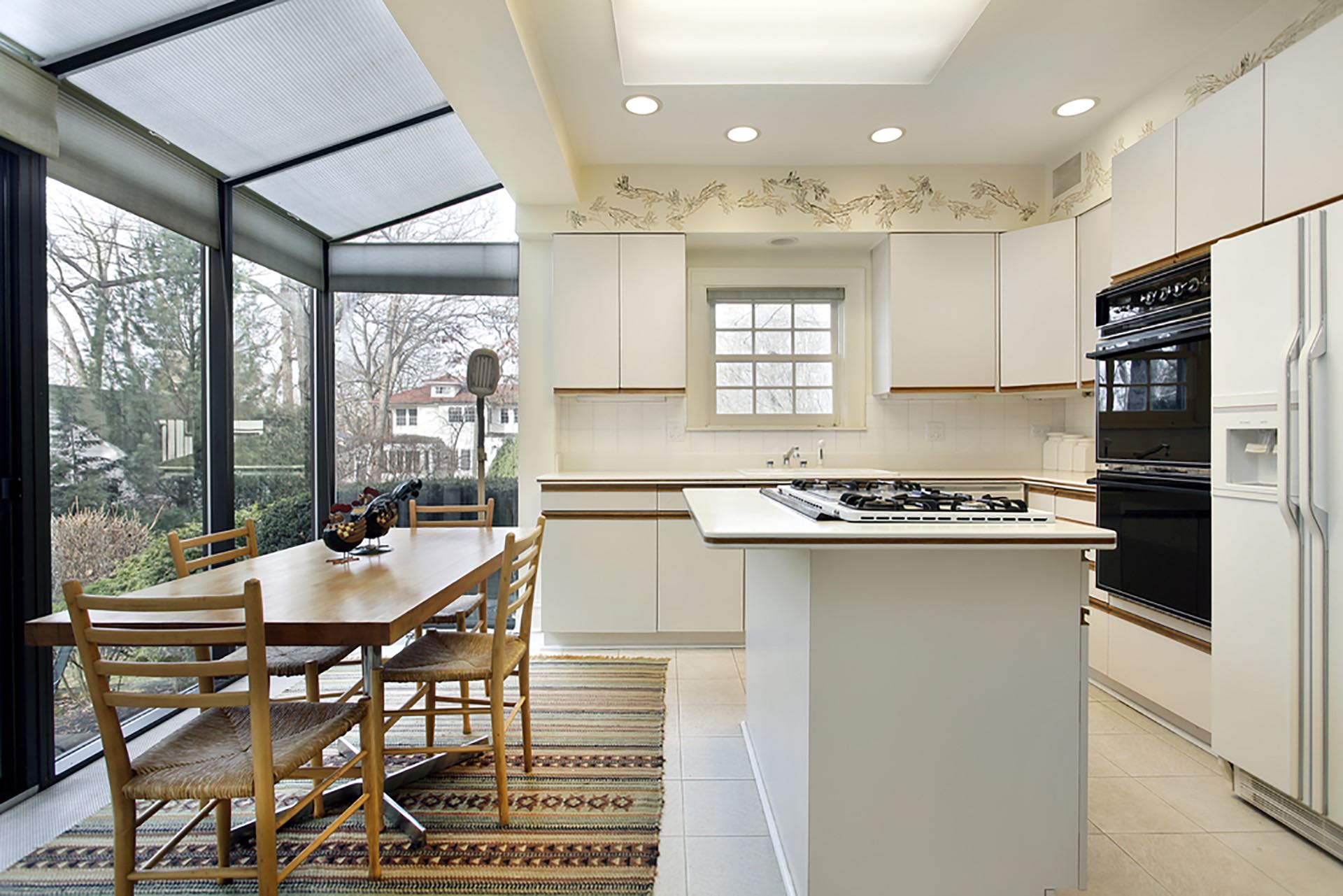 High Performance uPVC Conservatories
Whichever design or style of conservatory you choose, your new product will provide lasting value. Our conservatories are weatherproof and strong, so they have the structural strength needed to respond to harsh environmental conditions. The long-term value will be guaranteed when you ask Cara Glass to fit your new conservatory.
To ensure the longevity of our conservatories, we source our products from the best industry manufacturers. This means you won't need to worry about the quality of your double glazing and will instead be able to relax in your new conservatory, knowing it won't need replacing or repairing in the near future. Contact us for details.
Conservatory Prices, Salisbury & Wiltshire
Cara Glass is an accredited installer. We are members of FENSA, which means the quality of our work and products is subject to ongoing assessment. You will be able to instruct us to fit your new conservatory with complete confidence – knowing that we won't let you down and will, instead, provide you with a lasting product that will add value.
Our business is family owned. This is important because it means you'll benefit from a personal level of service, rather than a one-size-fits-all approach. We will work closely with you from the minute you call us to enquire about our conservatories, through to the physical installation of your room and beyond. Contact us for conservatory prices today, or use our online quoting engine for a free, instant quote.
Start Your Conservatories Quote