Get Stunning uPVC Windows Tailored for Your New Forest Home
At Cara Glass, we offer modern uPVC windows for all needs, architectural styles, and offer competitive window prices for all budgets in the New Forest area. Our attractive double glazed windows add style, as well as help to improve the performance of your home. In fact, with the extensive range of uPVC window designs and styles we provide, you are sure to find the perfect windows for your home improvement needs with us.
What's more, our Deceuninck uPVC windows offer a selection of colours and finishes so you can tailor the appearance to suit your property and taste. These durable windows give you unbeatable security as well as an easy to maintain style.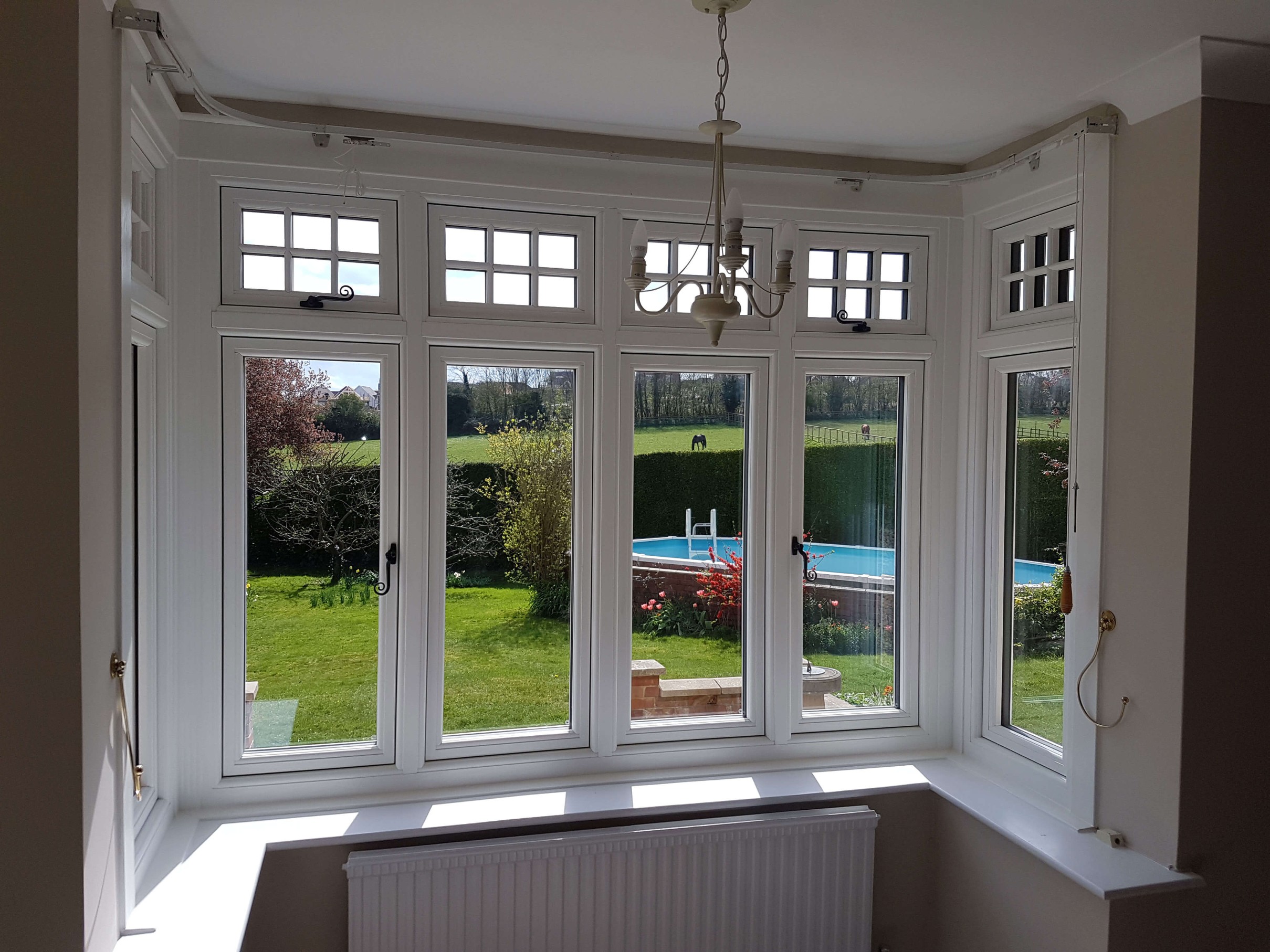 Comprehensive Selection of uPVC Window Styles
Our double glazed uPVC windows come in a complete selection of styles. As a result, you are extremely likely to find the perfect uPVC window design for your home. Additionally, these windows give you a full range of features that will enhance your New Forest home's performance almost instantly.
Here are the uPVC window styles we offer:
uPVC Casement Windows
If you want the quintessential window for your home, our uPVC casement windows are the perfect product for you. These uPVC windows are the classic hinged windows. In spite of their simplicity, they offer timeless elegance. They have a hinged opening which gives you uncomplicated usability.
uPVC Tilt and Turn Windows
Our uPVC tilt and turn windows are a modern design that offers you unparalleled security and space-saving function. These windows tilt inwards with the opening on the top. As a result, they are well-suited for homes with children and pets. They are also the safest option for high-rises because they tilt all the way down, making it very safe and easy to clean the outer pane.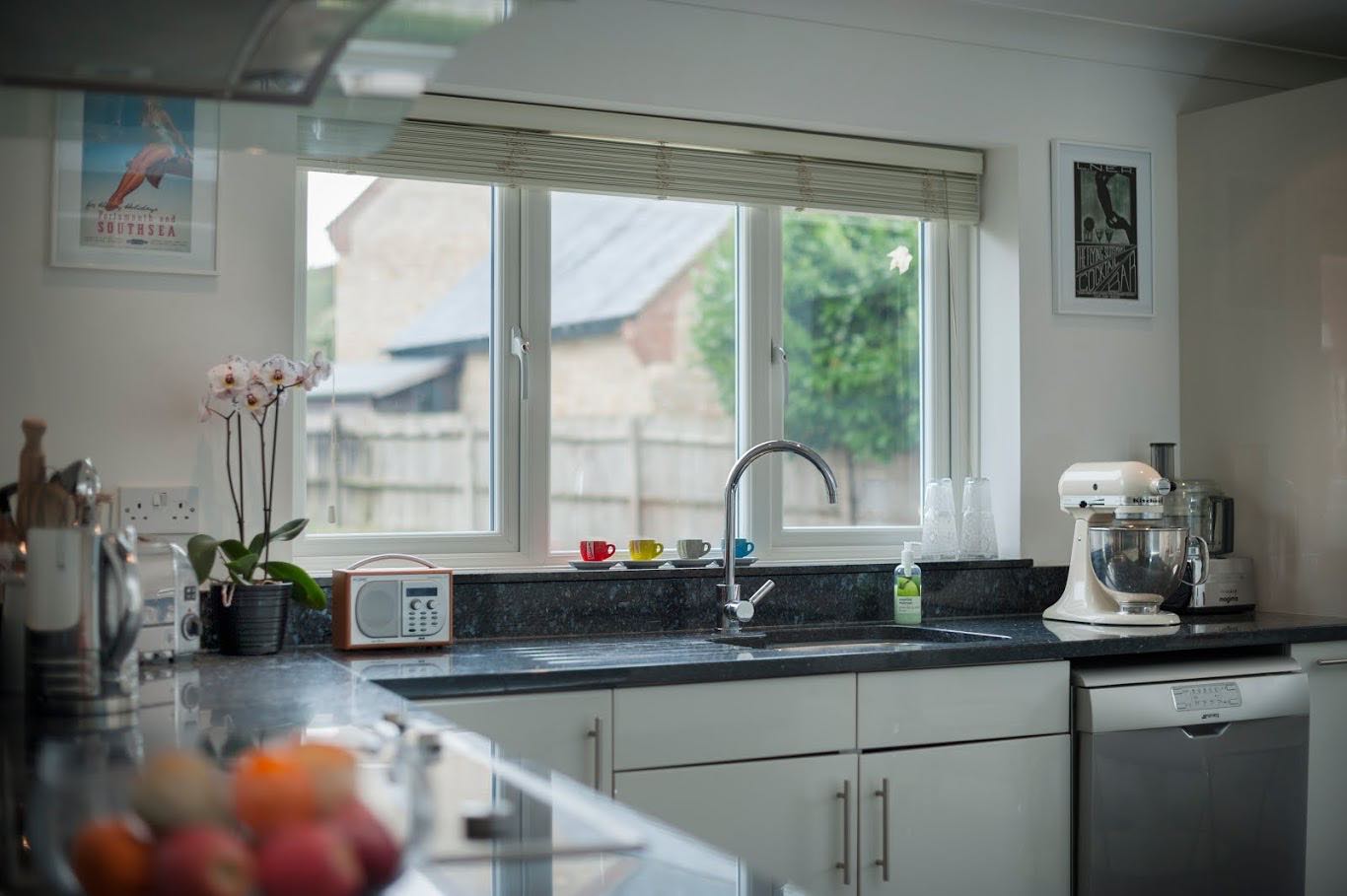 uPVC French Windows
French windows offer a large opening that is ideal for more ventilation and enhanced natural lighting. These windows also make excellent fire escape openings. However, their biggest advantage is the European aesthetic they add to your home.
uPVC Bow and Bay Windows
With bow and bay windows, you get more than just a large window. You get a design feature you can design your room around. These large uPVC windows give you a sense of being closer to nature due to their protruding style. What's more, they flood your room with sunlight, making it look more spacious and welcoming.
Want to know more about our full range of uPVC windows? Get in touch with our team today! We'll be happy to answer any questions you may have. Alternatively, you can use our quoting engine for uPVC window prices.
Get Useful Features with Our uPVC Windows
Our uPVC windows are more than just a beautiful fitting for your New Forest home. They also provide a host of performance-enhancing features. Some of these features are:
A Warmer Home
Our double glazed windows give you exceptional thermal performance. These uPVC windows utilise a broken up profile to create insulation for your rooms. The chambers inside the frames trap warm air and create a virtual blanket. This keeps the warmth trapped inside the house. Additionally, our windows are installed with seals and gaskets to keep out cold draughts and rainwater.
Protection for Your Family
Our strong uPVC windows are fitted with multi-point locking systems from Yale as standard. These locks protect against break-in attempts, giving you up to a Secured by Design level of security. Also, the robust uPVC profile also serves to keep out even the most determined intruder. The result is a safer home for your family and peace of mind for you.
Long-Lasting Windows
The resilient uPVC profile gives you more than just security. It also provides you with longer-lasting windows that don't damage easily. Since these windows are so sturdy, they keep their appearance and structural integrity for years.
Customised Style
We give you uPVC windows designs that offer fantastic customisation options. You can choose your style, size, and configuration. What's more, we also give you a spectrum of colours to select from. You can even get woodgrain finishes to make your uPVC windows look like authentic wooden ones. Speak to our team to find out more about our bespoke uPVC window designs today!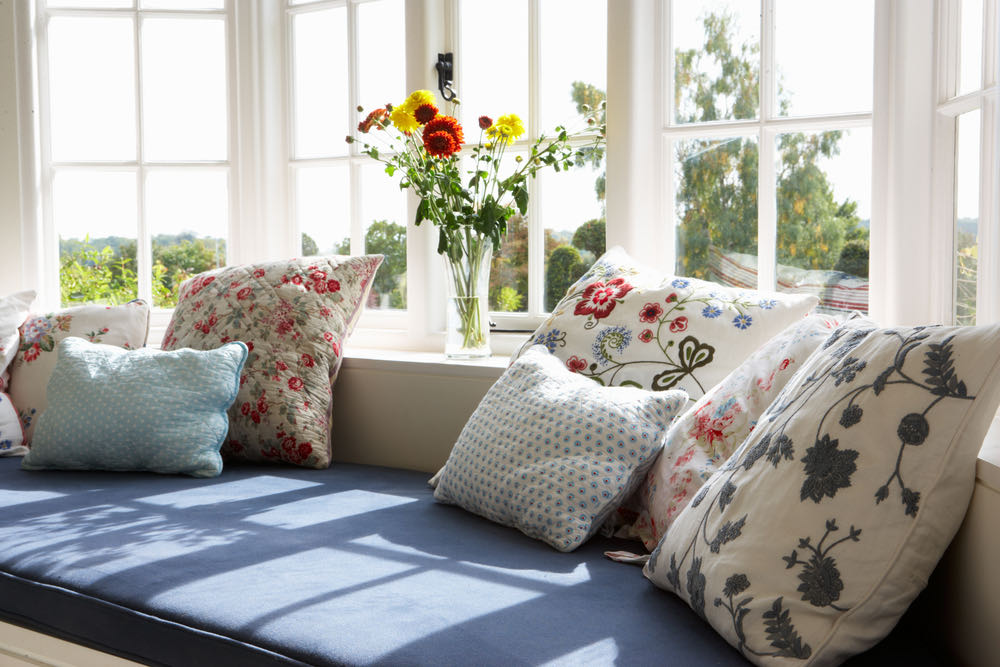 Reliable Window Installation
With Cara Glass, you get great service and complete satisfaction. We work with you right from the beginning, offering advice and design help.
Once you have chosen the double glazing you want, we will send our team of highly-qualified and experienced installers. They will make sure that your uPVC double glazing is fitted reliably and in compliance with regulations. They will also make sure that each window is tightly sealed and secured.
Meanwhile, we will ensure that you are informed at each step. This way, you are a part of your home improvement and uPVC window installation. As a result, you can get the upgraded look for your home without any stress.
uPVC Window Prices in the New Forest
If you are looking for uPVC window prices in the New Forest area, try out our online quoting engine. This tool can give you instant prices tailored to your needs. You can also send us a message through our online contact form. Alternatively, you can even speak to us by calling 01722 744825.