Upgrade Your Burcombe Home with Modern Aluminium Doors
At Cara Glass, we can help upgrade your home with a stunning collection of aluminium doors. We work with some of the best brands in the industry, so you can be sure that our replacement aluminium doors have been designed to provide stunning visuals with incredible performance.
We pride ourselves on our exceptional customer service, so you're guaranteed that your project is in the safest of hands when you choose us. With any Burcombe double glazing project, we will work closely with you to ensure that your aluminium doors designs are brought to life, and at a price that suits you.
---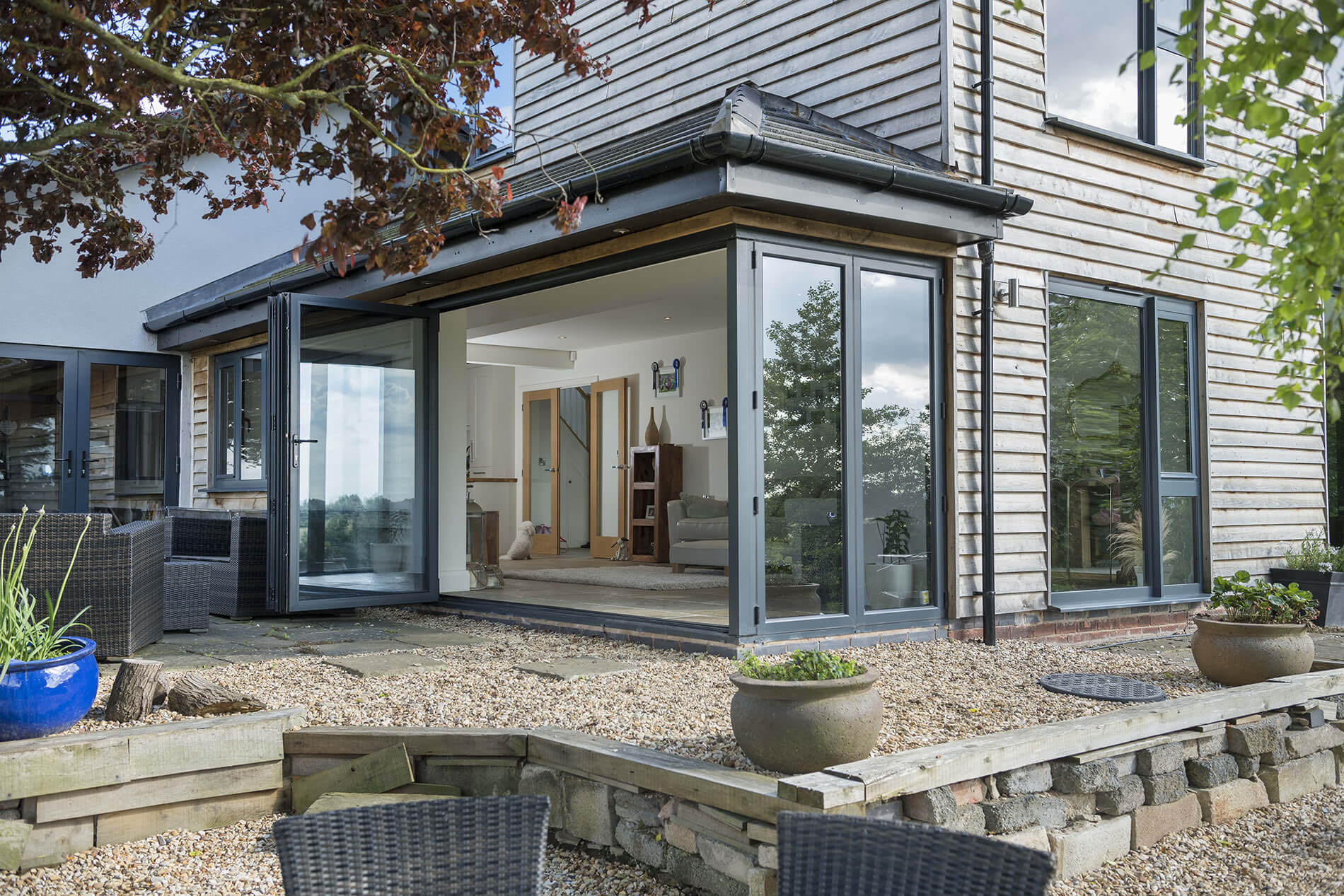 ---
Styles of Aluminium Doors
We are dedicated in helping you to create a better home for you and your family. With our range of aluminium doors, you can add contemporary flair to your property, whilst enjoying a range of incredible benefits that will greatly improve the efficiency of your home. We work with industry leading manufacture SMART, who are experts in manufacturing an exceptional range of door profiles.
We offer a selection of aluminium bifold doors that are perfect for home extensions and other home improvement projects. The aluminium doors are produced using precision engineered aluminium, that has been rigorously tested to ensure excellent durability.
Additionally, we can also offer you a range of aluminium sliding doors. The profiles seamlessly operate on a double track, allowing you to easily control the opening and closure of the profiles. All of the aluminium doors come in a range of styles and designs, perfectly suiting the style of your Burcombe home.
Watch our videos below to find out more.
Bifold Doors for Burcombe Homes
Aluminium Sliding Doors installed in Burcombe
The Benefits of Aluminium Doors
There is an exceptional number of reasons why aluminium doors should be considered for your next home improvement project. Aluminium is an incredibly robust material and will provide you and your home with long lasting durability. The innovative designs will keep your home and the profiles protected against wear and tear and any adverse weather conditions.
As well as this, you can also expect our range of aluminium doors to offer a standard of thermal performance that will keep your Burcombe home efficient for longer. The improved designs will help to retain heat for longer, which in turn will help to reduce the costs of your energy bills.
As standard, our aluminium doors come with state of the art locks fitted. This ensures a level of security that will keep your property protected from any future burglary attempts and unwanted intruders.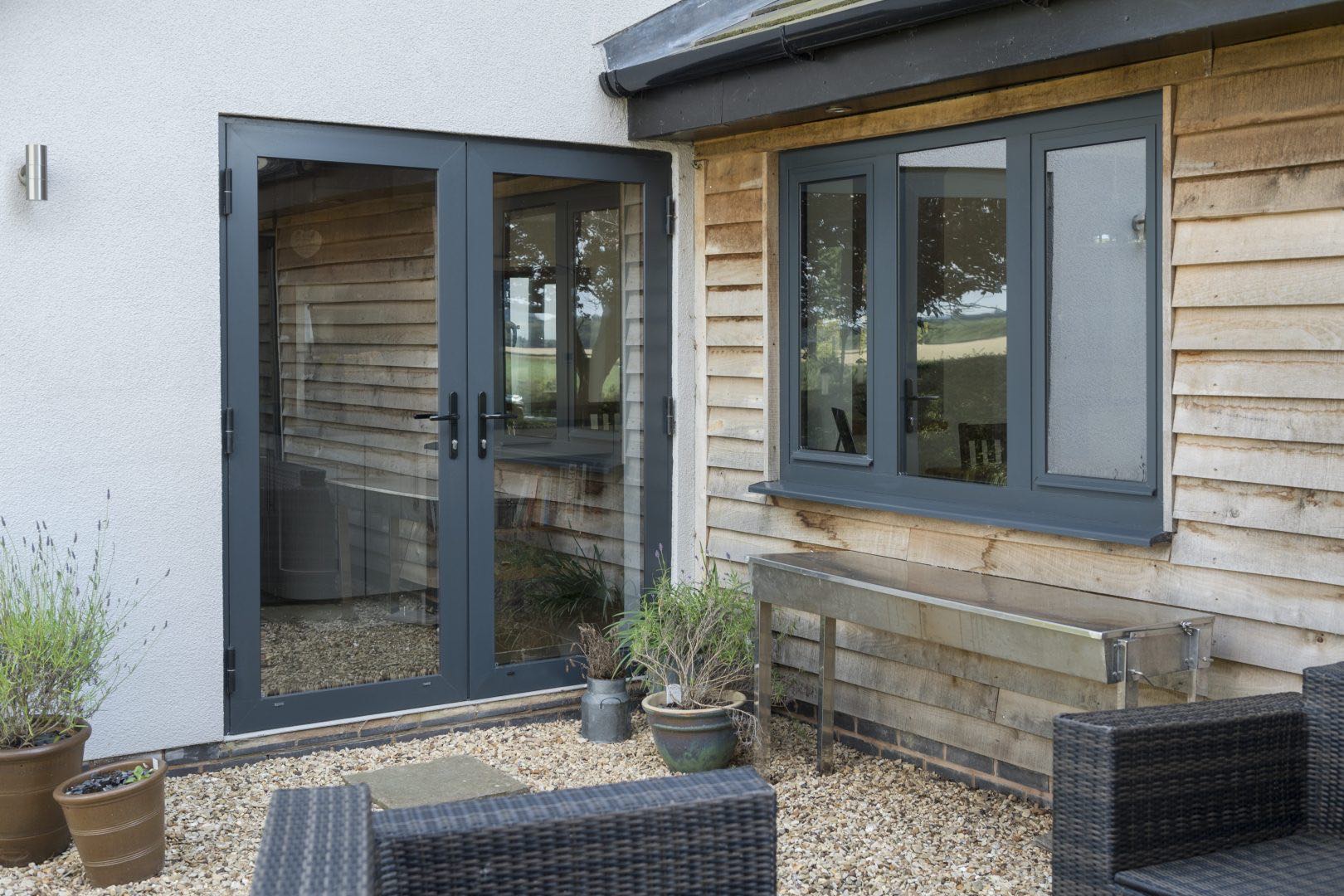 Aluminum Doors Tailored To You
Do you have a specific look in mind for your new aluminium doors? With over 250 RAL colours to choose from, you can be sure to design the perfect set of aluminium doors that look the part and match the existing style of your Burcombe property.
The excellent range of colours allows you to design bespoke aluminium doors that are as bold or as subdued as you desire. You have complete control over every aspect of the appearance. We even offer a range of woodgrain finishes if you're looking to replicate the look of timber doors.
We also offer an incredible range of hardware and aluminium doors accessories. This allows you to find the perfect handles and other hardware that matches the existing handles on your other window and door profiles.
We have an expert team that will work with you to ensure your designs are turned into a reality. Get in touch with our team today, and they can provide you with more information on how you can design the perfect set of aluminium doors in Burcombe or the surrounding areas.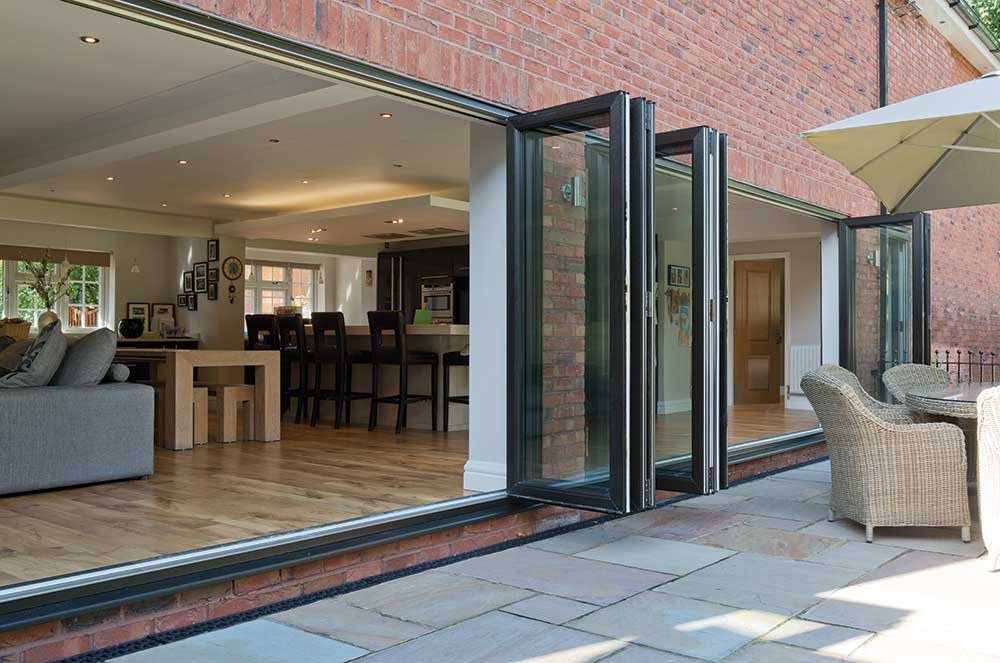 Aluminium Doors Prices, Burcombe
Get in touch with our friendly team today and you can learn all about how affordable our aluminium doors are. We offer a range of styles so you are sure to find the perfect home improvement for your home.
You can quote for aluminium doors such as bi-fold doors online with our online quote engine which gives you a guide price instantly. Just submit your details and you can see how much your new doors will cost you, subject to survey.
To discuss your project with a member of our team or to get a quote on other aluminium door styles, you can either send us a message via our online form or give us a call on 01722 744 825. We look forward to hearing from you.
Quote for Aluminium Folding Doors Online Today