Composite Doors, Harnham
At Cara Glass, we provide exceptional composite doors in Harnham for all homes. Our wide selection of composite door designs is designed to fulfil the needs of every property and architectural style. Most importantly, these doors are designed to give your home a boost in performance as well.
Our secure composite doors come from the market-leading Hallmark design by VEKA Halo. This series is composed of different collections and design to give you more options. However, all of them are guaranteed to give you tremendous strength and safety, heat efficiency, and a style that blends in effortlessly with your Harnham home. As well as this, your new entrance doors come equipped with Secured by Design accreditation.
These composite doors are able to give you such flawless performance because they are made of a timber core wrapped in GRP. This way, you can get all the benefits of each component while they cancel out each other's drawbacks.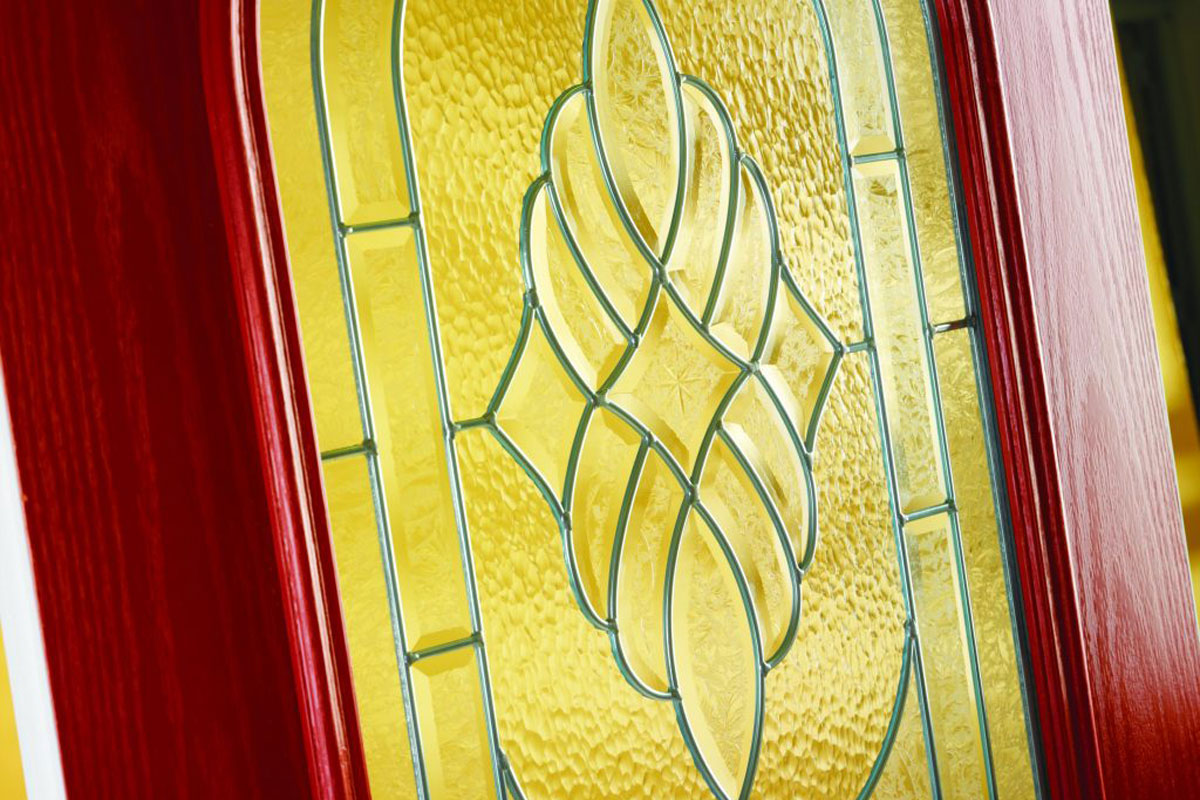 ---
Extensive Range of Composite Door Styles
We bring you the vast choice offered by the Hallmark series from VEKA Halo. The spectacular selection ensures that there is a composite door ideal for your needs. The flagship collection, Elite Modern, offers modern composite front doors that provide sophisticated style.
These doors are tested to PAS24 for strength and come with a sturdy VEKA Halo 70mm reinforced outer frame. They come with a GRP double rebated skin that covers a fully-reinforced, twin-rebate uPVC door sash that is 68mm thick.
These double glazed composite doors can be tailored to match your requirements, including the option of low thresholds for easier access. You can get them in a choice of designs and a profile that is 50% thicker than other composite doors.
If you want your doors to give you fire safety, we offer the FD305 composite fire door. This composite door design comes with a Winkhaus Ecoframe with a frame that has an aluminium skin. This is bonded with a fire-retardant phenolic resin over a foam slab core that is treated to be fire-retardant.
Our stable-style composite doors are a brilliant alternative to traditional doors. They give you a quirky, rustic look along with flexible usage. However, these composite front doors are also capable of giving you comprehensive protection and thermal performance.
---
Amazing Composite Door Features
With our composite doors installed in Harnham, your home will experience renewed performance in addition to a refreshed appearance. Due to their composite construction, these doors give you a plethora of useful features.
Great Strength
We give you durable composite doors in Harnham so that you don't have to worry about either their or about replacing your doors too frequently. These strong doors are made by combining different materials in a way that they work together for unmatched resilience. As a result, they last longer with less wear and tear., looking and performing like they were new.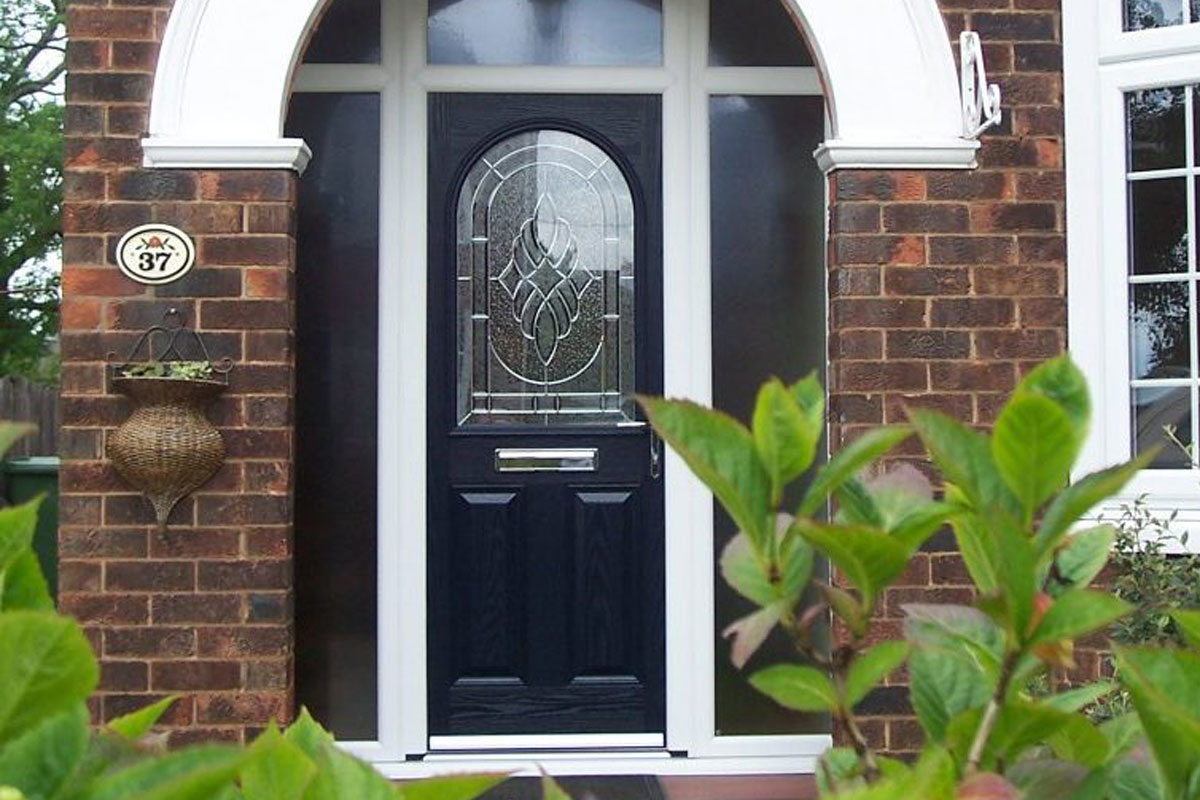 Enhanced Security
Our composite doors are quite robust, but we also equip them with multi-point locking systems from Yale. These locks are not easy to tamper with or break. Combined with the strength of these composite front doors, they help keep out even the most determined intruder from your Harnham home. This way, you and your family can sleep easy at night, protected by your doors.
Thermal Protection
Our composite doors come with multiple layers of different materials to give you unbeatable insulation. This allows these doors to keep the heat contained within your rooms. Since you use less heating to keep your home warm, you also bring your heating costs down.
Stylish Composite Doors
While our composite door selection offers varied designs and styles, we offer you customisation options that let you tailor your doors to your needs. These options include a brilliant palette of colours. You can also choose from a selection of woodgrain foils. Combined with their timber-like appearance, these composite doors can make excellent replacement wooden doors.
---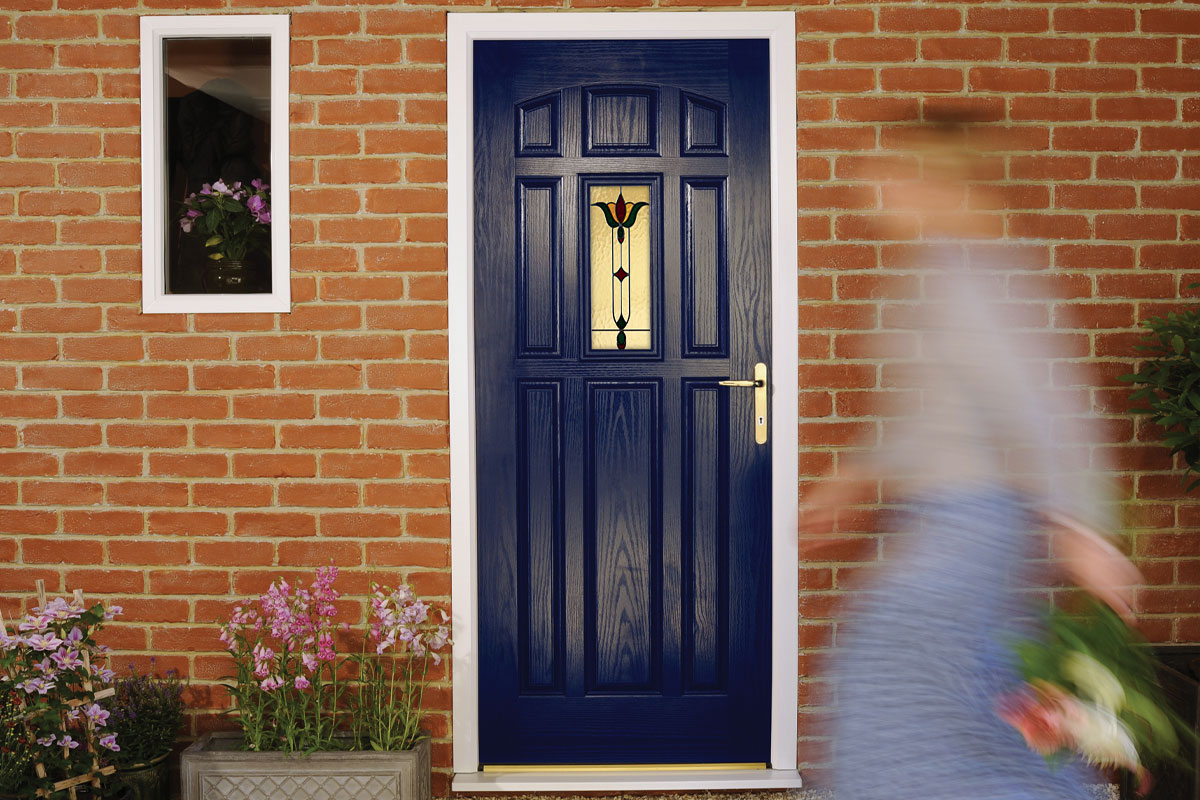 ---
Reliable Composite Doors Installers
At Cara Windows, we work hard to give you a wonderful experience from start to finish. This is why we ensure that our products are of the highest quality. We also make sure that we help you with the right advice and great service at every stage.
When you have selected your ideal composite door, we give you a team of professional and experienced installers who conduct your composite door installation. They ensure that the installation is compliant with building regulations and follows safety standards. As a result, you are able to enjoy a high-quality composite door installation in the shortest amount of time possible.
Composite Door Prices in Harnham
Our composite door prices in Harnham are designed to give you a cost-effective home improvement process. To find out how much your composite doors cost, try out our online quoting engine. All you need to do is enter your specifications into this tool and it will generate your bespoke composite door quote for you in minutes. You can also contact us by messaging us or calling us on 01722 744424 for more information. We will gladly answer your questions and provide you with your composite door prices.