Make Your Home Sleek, Stylish, and Secure with Aluminium Folding Doors
Aluminium doors are a beautiful, versatile solution for your property. The highly eco-friendly material is 100% recyclable and leaves a minimal carbon footprint. The minimalistic and sleek framework also allows in maximum light to flood the room.
Give your property that beautiful minimalist aesthetic with aluminium doors on your property. The strong and durable aluminium will last for many years to come. Interior trends will come in and out of fashion. However, your aluminium doors will never look out of place.
For more information on our range of aluminium door styles, get in touch with our team today!
---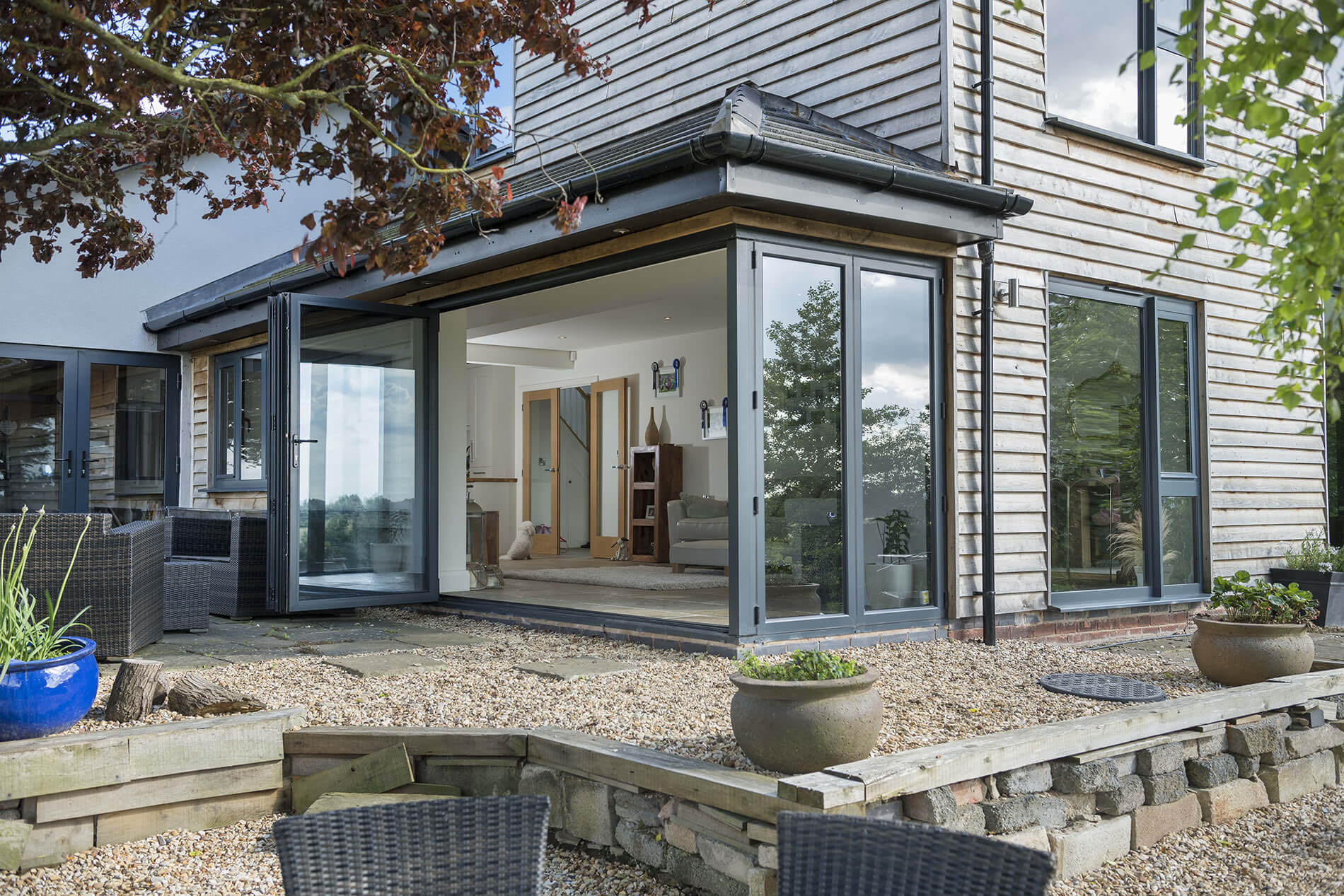 ---
Market-Leading Aluminium Doors
To make sure you have the very best in aluminium solutions, we only use the best supplier in the industry:
The aluminium door design from Smart Architectural Aluminium offers unrivalled standards of performance and appearance. Thousands of properties up and down the UK have benefited from the aluminium doors that we offer, ensuring they are set to be a worthwhile investment for your property.
Save on crucial space whilst creating a beautiful entrance to the outdoors with aluminium patio doors. Aluminium patio doors will bring a beautiful elegance to your property, flooding the room with natural sunlight. Aluminium patio doors are also highly thermally efficient, trapping in the heat whilst locking out the cold.
Alternatively, our bi-fold doors are a great choice for those who are looking for an unrestricted view. Aluminium bi-fold doors are the ultimate modern instalment of your property. Their innovative design will transform your space, bringing the outside in.
The Benefits of Aluminium Doors
Your beautiful aluminium doors will bring amazing benefits to your property. Some of them include:
Thermal efficiency. Aluminium doors give excellent thermal efficiency. The superior grade aluminium helps prevent heat loss, locking out the cold winter air.
Durability. Aluminium is highly resistant to corrosion from natural factors such as weather, wear and tear. They will not split, crack or warp over time, leaving you with beautiful aluminium doors.
Low maintenance. The exceedingly tough nature of aluminium means that they will stand the test of time. Your aluminium doors will perform just as good in years to come as they do when they're installed.
Strength. The combination of uPVC and aluminium profiles gives your aluminium doors the ultimate strength, whilst remaining lightweight and easy to use.
Environmentally friendly. The materials used to create your beautiful aluminium doors are completely recyclable and sustainable. Their thermal nature means you also save on energy costs.
Style. The amazing aesthetic of aluminium means that they will bring elegance and beauty to your property in a variety of colour choices. Your aluminium doors are completely bespoke to you and your home.
Security. Your aluminium doors come fitted with superior multi-point locking systems from world-renowned locksmith Yale. You can be safe in the mind knowing your family is protected.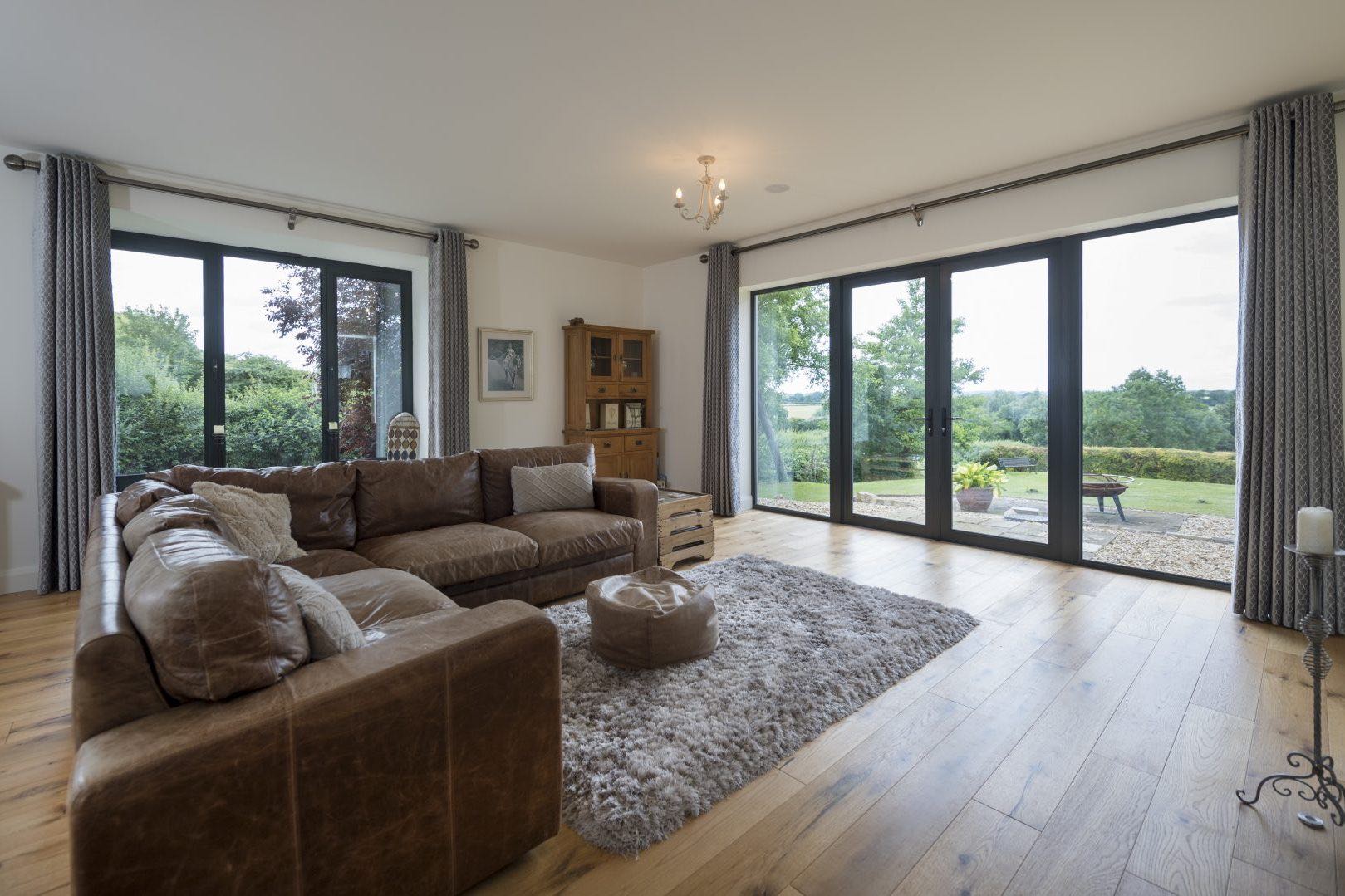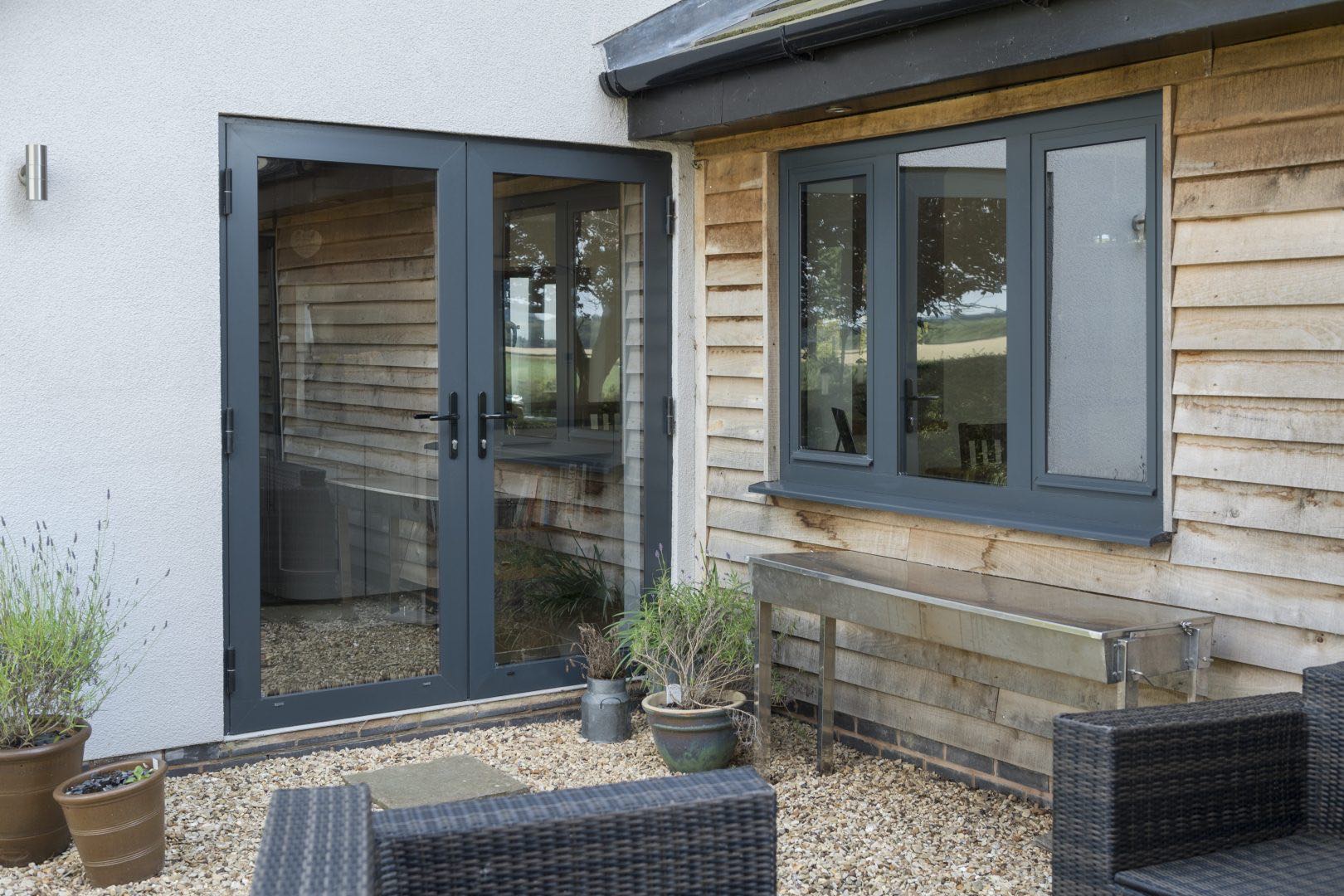 Our Approach
We will work with you every step of the journey. Our highly trained team of experts have years of experience behind them.  We will be able to answer any question you may have at any time. We will help you establish your property's aluminium doors needs, and find the perfect solution.
Along with our amazingly knowledgeable team, our market-leading suppliers guarantee you complete satisfaction and enjoyment from your aluminium doors. Even after instalment, we will be on hand with any questions or queries that may arise.
Aluminium Doors Prices, Salisbury & Wiltshire
Visit our online quoting engine to get a competitive aluminium doors price that is tailored to your exact specifications, allowing you to enjoy market-leading quality in a cost-effective way.
If you're interested in aluminium doors and would like to know more, you can call us at 01722 744825. We can answer any question or give you some guideline prices. You can also visit our contact form to send us a message and request a call back, in which case we'll ring you as soon as possible.
Start Your Aluminium Doors Quote