Open up Your Home with a Modern and Contemporary Solution
uPVC bi-fold doors are the ultimate choice for homeowners who wish to open up their space. uPVC bi-fold doors give you un-restricted views and access. Transform your property and bring the outside in, with wide open space.
Available in a variety of colours and finishes that complement any home. Each set of uPVC bi-fold doors are completely bespoke to you, no two instalments are the same. With low maintenance technology, your uPVC bi-fold doors will look as good as new for years to come.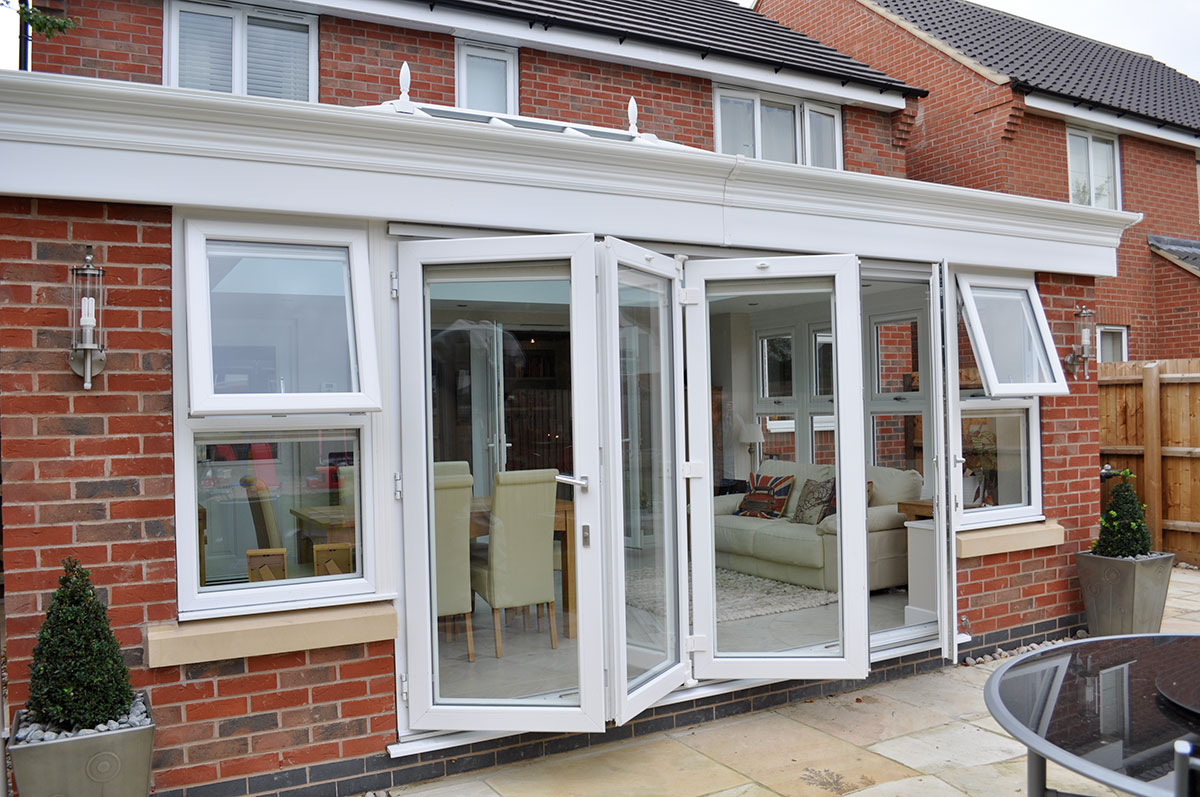 Unrivalled Bi-Fold Doors
To give you the very best in bi-fold door technology, we only use the best designs around.
Deceuninck uPVC bi-fold doors allow you to have the perfect balance between being energy efficient and comfortable living. The high-quality material used to create the superior uPVC bi-fold doors offers excellent thermal efficiency for your home. This in-turn saves on energy costs in the long run.
Deceuninck has over 50 years of excellence behind them, which means that the bi-fold doors you choose from us will excel in all areas of performance, appearance and design.
The Benefits of uPVC Bi-Fold Doors
Your newly installed sliding sash windows will bring with them a range of benefits, including:
Energy efficiency. uPVC bi-fold doors are highly energy efficient. They trap the heat in and lock the cold out. This saves you money on your heating and energy costs.
Security. All of our uPVC bi-fold doors come with state of the art Yale multi-point locking systems. You can sleep safe and sound knowing your and your family are well secured.
Style. The high versatility in the colours and finishes means your uPVC bi-fold doors will be perfectly suited to your home.
Un-restricted views. The beauty of uPVC bi-fold doors means that there are no restrictions on your beautiful views. Bring the outside in with wide open spaces.
Low maintenance. The super high quality of the uPVC material used is ultra low maintenance. These leaves you with more time to spend doing things that really count.
Longevity. Deceuninck's promise of a 50 plus year service leaves you with beautiful long lasting uPVC bi-fold doors for decades to come.
Natural light. The unrestricted nature of uPVC bi-fold doors allows maximum natural light to flood the home.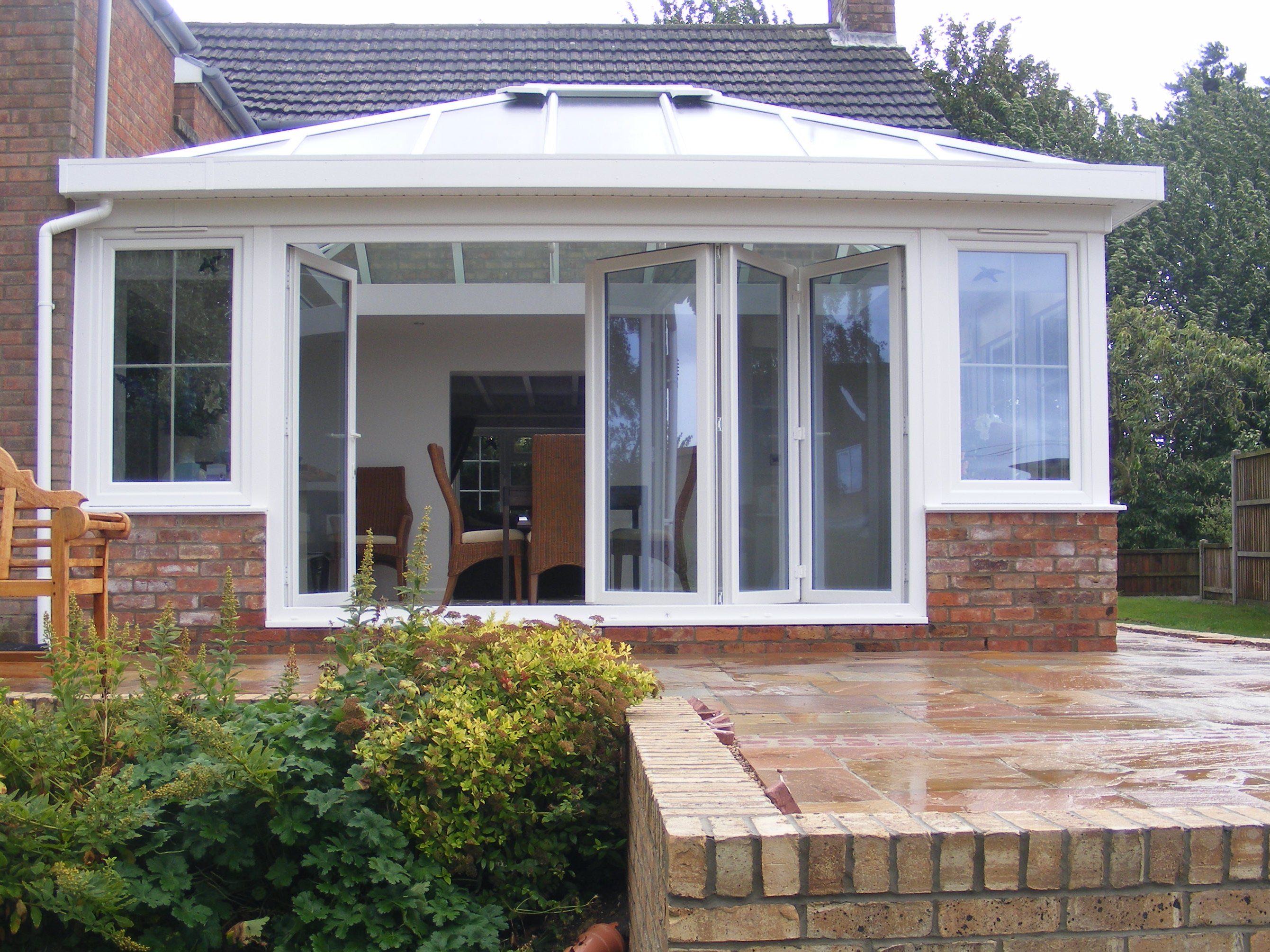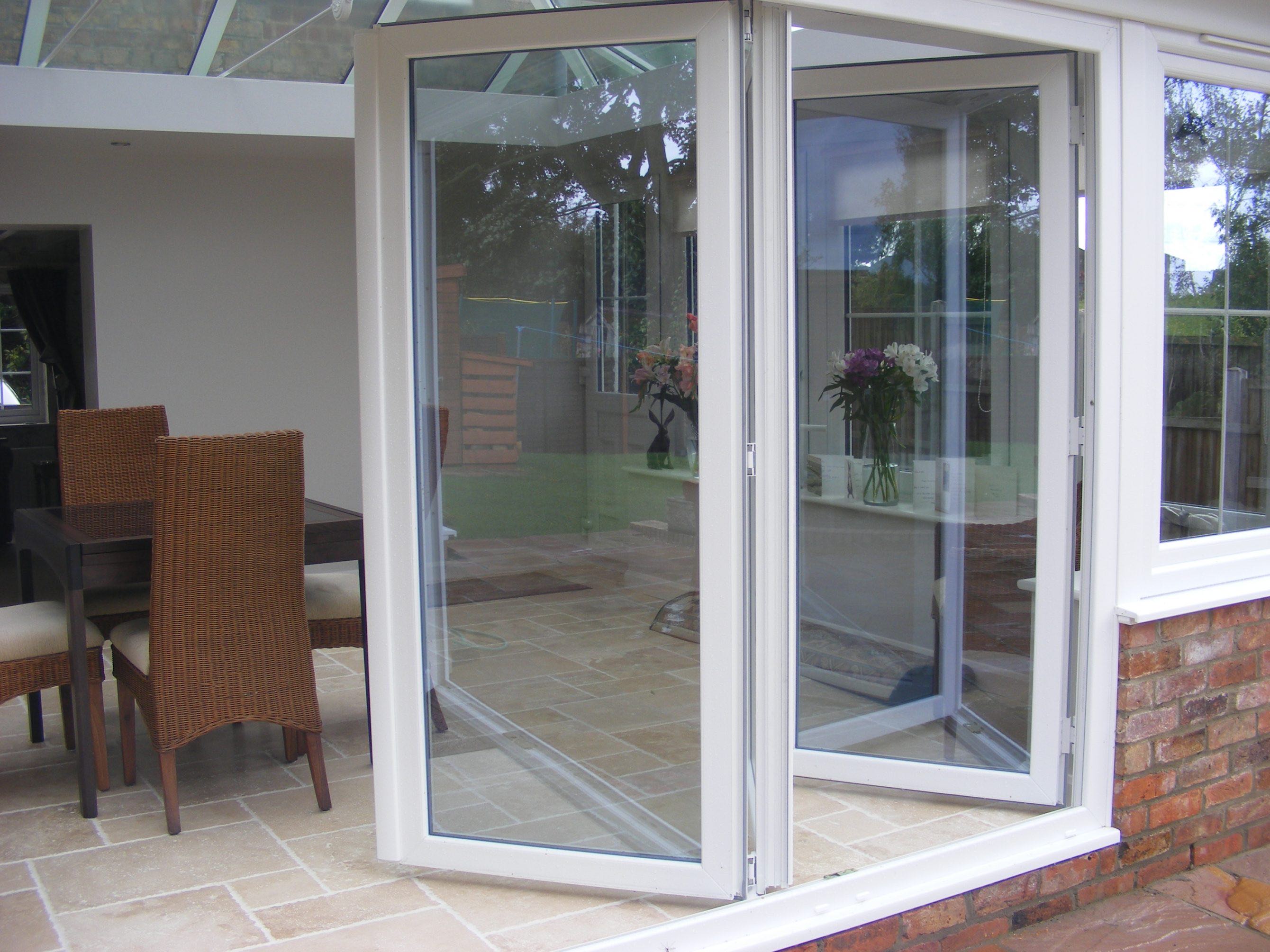 Our Approach
We work with you every step of the way to establish your individual uPVC bi-food doors needs. Our team of highly trained expert have decades of experience behind them. They will be on hand 24/7 to answer any question that you may have.
From start to finish, we will be with you. We make sure all of our customers are 100% satisfied with their uPVC bi-fold doors. Even after installation, we are available for help. Make your house a home with bespoke uPVC bi-fold doors.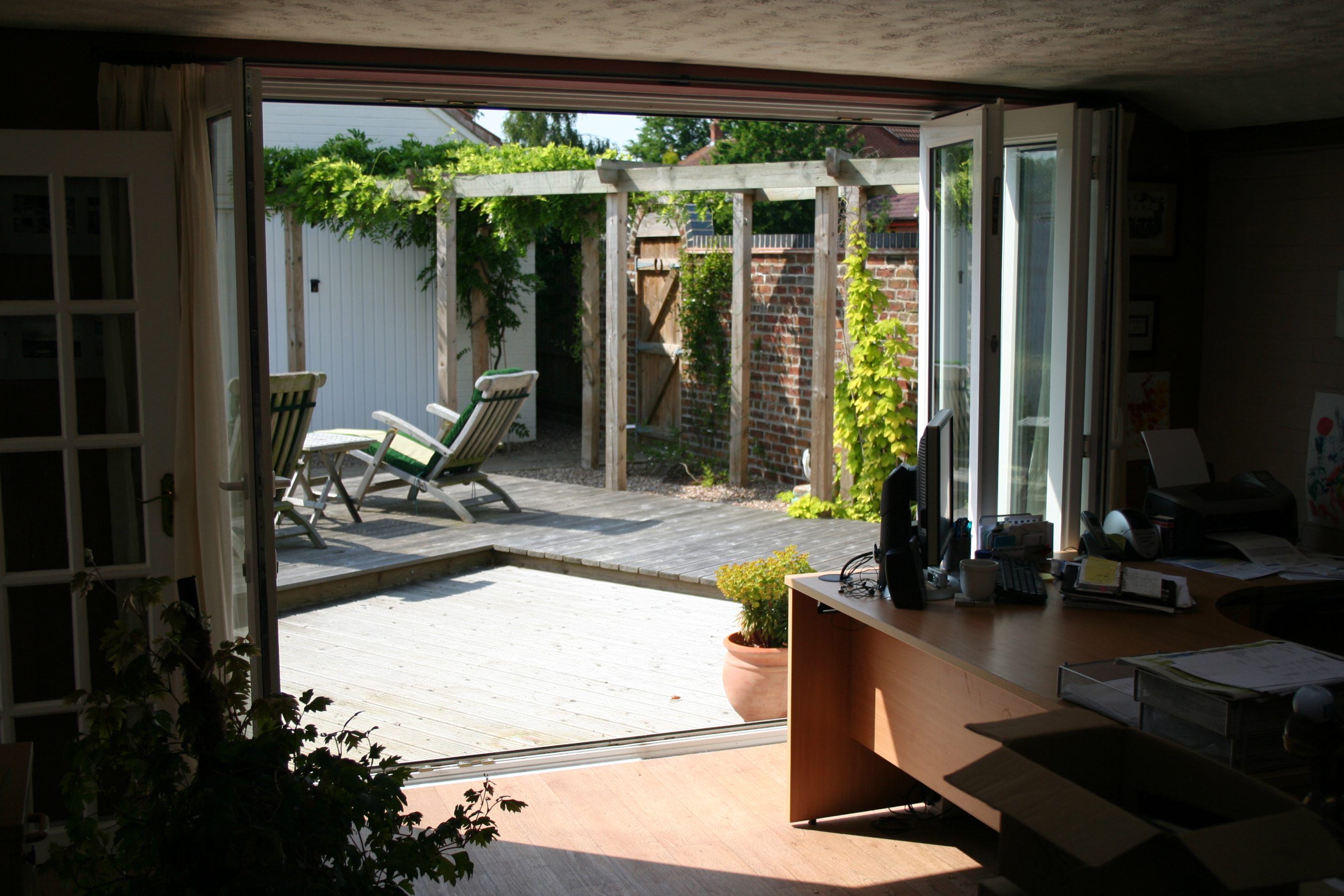 uPVC Bi-Fold Door Prices
If you're looking into choosing uPVC bi-fold doors for your property you can call us at 01722 744825. Our amazing team will answer any question you might have. Alternatively, get a tailored quote via our online quoting engine or get in touch with us via our online contact form.