High Performing Flush Sash Windows
We want to ensure our Burcombe based customers get premium grade quality when choosing our heritage flush sash windows.
We only work with industry-leading suppliers, who take pride in supplying top quality home improvements. Our flush sash windows our supplied from StyleLine, an established manufacturer.
If opting for our heritage flush casement windows, you will receive top-quality frames sourced from Deceuninck. Both suppliers are experts in their field and provide state of the art profiles for our Burcombe based customers.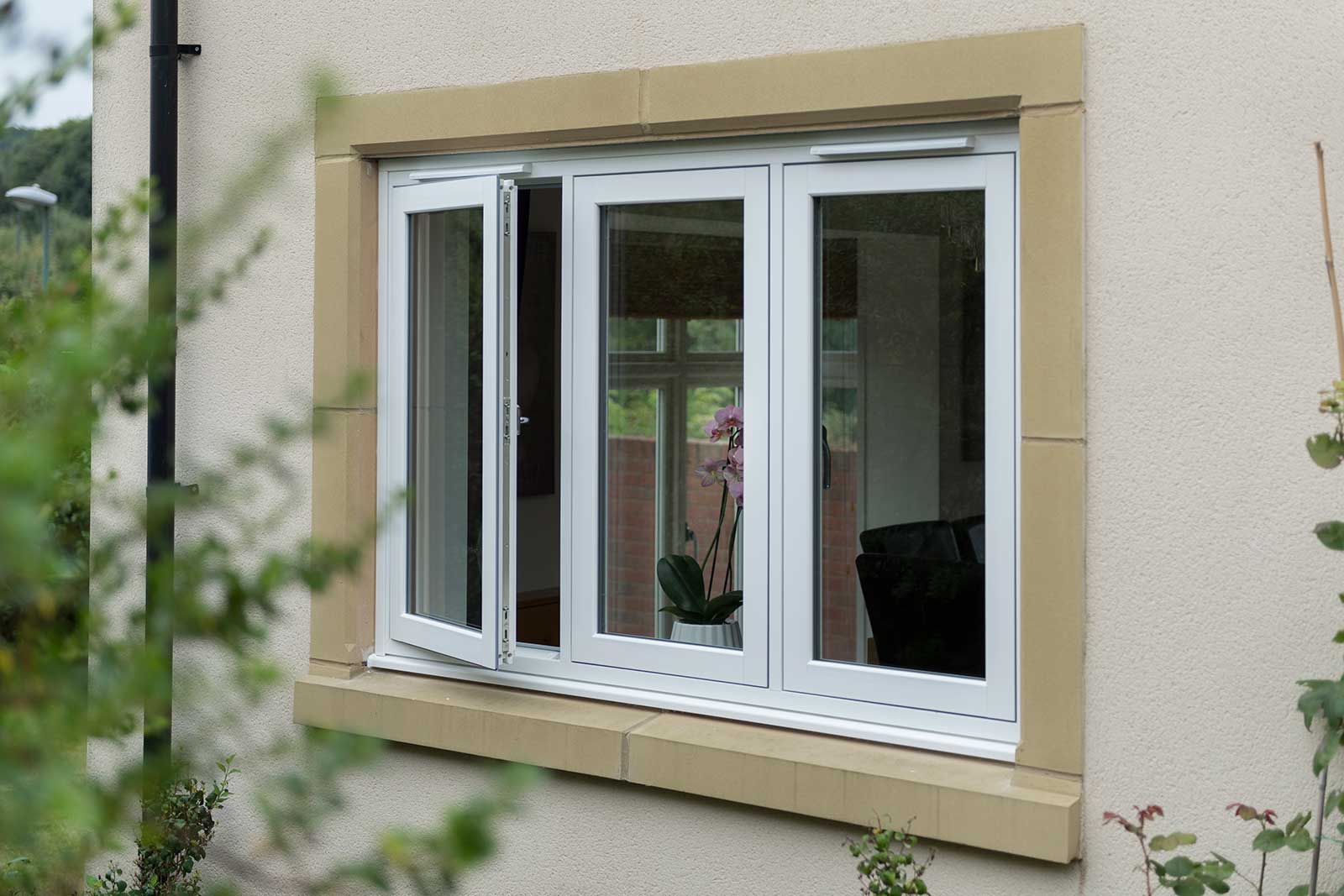 Our classic range of flush sash windows from StyleLine incorporates a robust and long-lasting uPVC frame. This innovative design provides sleek, striking aesthetics, without compromising on security.
The flush sash windows' frame has an in-built multi-point shootbolt locking system, which enhances your new instalments security from the inside out and leaves no weak points.
If you have a traditional style or heritage property in Burcombe, then our heritage flush casement windows might be the perfect solution for you.
Deceuninck provides a stunning selection of heritage flush sash windows to homes across Burcombe and Wiltshire. Their smooth sightlines give a sleek feel to the exterior of your home, while our woodgrain finishes still in keeping with your property's heritage charm.
Traditional Style Flush Sash Windows
Deceuninck heritage windows provide the beautiful handcrafted visual appeal of traditional wooden windows, without any of the drawbacks of real timber frames. This has made them an increasingly popular choice amongst homeowners with a heritage style property in Burcombe.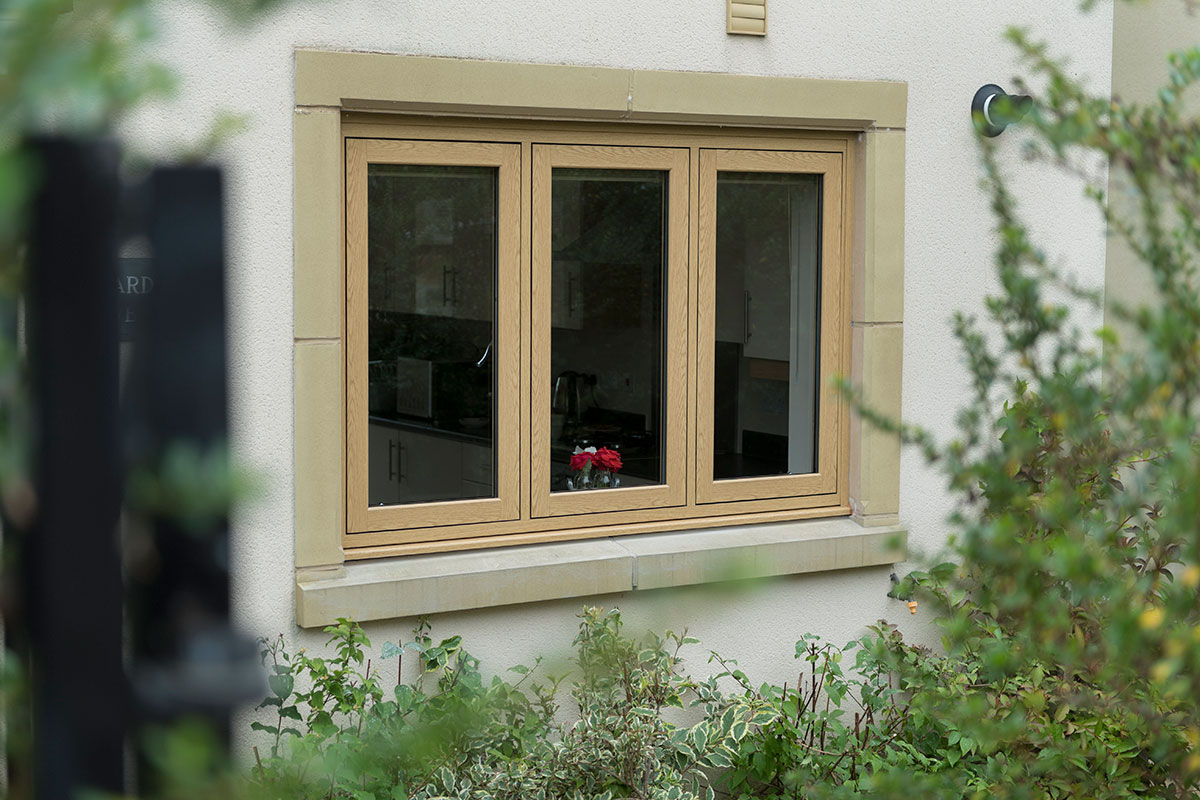 Not only will heritage flush sash windows complement your home, but they'll also make it more energy-efficient.
Unlike traditional wooden windows, our range of flush casement windows are well insulated, helping keep your home warm all year round. The thermally reinforced frame traps heat in your home, while preventing any cold draughts from seeping through.
Your home's heat retention will increase when having our range of heritage flush casement windows installed. This creates a comfortable living space and can help curb the cost of your energy bills in the long run.
Heritage Colour Options
Our range of heritage flush sash windows uses the latest technology to keep your home safe and energy-efficient.
Many traditional or period properties still have old-fashioned home improvements, which don't perform at the same high level as modern-day windows.
We understand that it can be difficult to find a high performing window that doesn't disrupt the beautiful traditional style of your home.
At Cara Glass, we offer a number of woodgrain finishes to help homeowners keep their property's heritage charm.
When having heritage flush sash windows installed, Burcombe customers can choose from over 30 premium woodgrain foil colourways. Enjoy the stunning look of timber profiles with modern-day features.
Low Maintenance Heritage Flush Sash Windows
Our range of flush sash windows is perfect for the busy Burcombe homeowner. Each heritage window we install is exceptionally durable and weather resistant.
This means that you won't have to worry about time-consuming upkeep or constant maintenance. Our flush casement windows are built to last, staying as vibrant as the day we fitted with very minimal need for cleaning.
We're so confident in the standard of our windows, that with every heritage flush sash window we install homeowners will also receive a 10-year guarantee. Feel rest assured that when choosing our flush casement windows, you'll be covered for years to come.
Benefits of Deceuninck Heritage Flush Casement Windows
Increased Thermal Performance: Enjoy better energy efficiency and premium grade insulation.
Perfect For House Conversions: Our windows use flush external contours, which mean they often meet planning permission standards.
Noise Reduction: Our glazing options deliver outstanding noise reduction, perfect for busy areas in Burcombe and Wiltshire.
Added Security: Enhance the security of your home with our heritage flush casement windows sophisticated multi-point locking system, which comes as standard.
Customisable Features: Browse our range of features to create a flush sash window that perfectly complements your home.
Heritage Flush Sash Window Prices in Burcombe
When choosing Cara Glass as your next installer, you can expect prompt and professional service from start to end. Our expert team will work with you to ensure you're getting flush casement windows that are perfect for your home.
Think our heritage flush sash windows would be perfect for your home? Get in touch today! Simply fill out our online contact form and a member of our friendly team will be happy to answer any questions you may have.
Alternatively, why not get a free no-obligation quote? Our online quoting engine can create tailored prices for your next project, all at the click of a button. We look forward to hearing from you!