uPVC Doors, Downton
We provide residential and commercial properties across Downton and the surrounding areas with high-quality uPVC doors. We have an impressive selection of doors perfect for any style property.
Our range of double glazed doors will enhance the performance of your property. Benefit from the impressive durability and design without compromising on the stunning aesthetics of our bespoke uPVC doors.
At Cara Glass, our uPVC doors are supplied by leading manufacturer Deceuninck. This ensures that every client of ours receives uPVC replacement doors that are made from high-quality materials and providing excellent performance.
All of our uPVC doors are available in an array of designs. Whether you have a new build or a period property, we have a door that will be perfect for you. Additionally, you have the option to adjust the sizing, colour and finish of your double glazed door, allowing you to generate a bespoke door that is tailored to your unique style.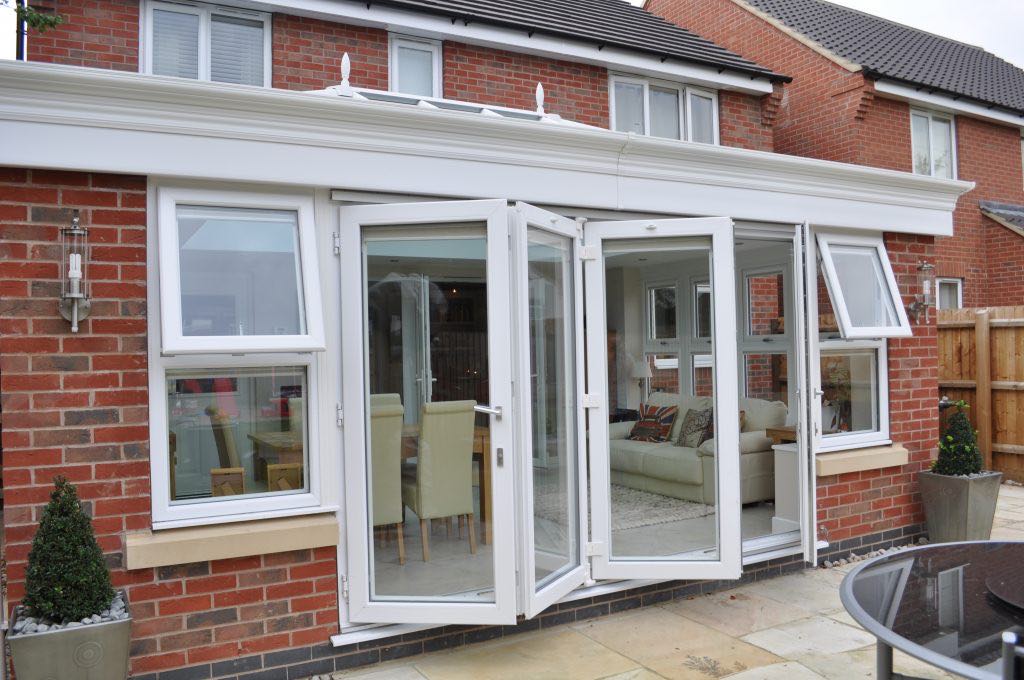 ---
uPVC Door Designs in Downton
We have an exceptional portfolio of uPVC door designs. The vast selection allows you to choose a door that is perfect for your property. Whether you want a double glazed door that is more traditional in style, or would prefer something more modern, we can cater to suit your desired uPVC doors needs.
If you are looking to replace your front door with a sturdy and secure structure, then our uPVC front doors are the perfect solution. To add traditional charm to your period property, we can offer you our flexible uPVC stable doors. Add European flair to your Downton property with our stylish uPVC French doors.
For a double glazed door that offers exceptional views of your garden space, we provide sliding uPVC patio doors – perfect for both smaller and larger properties. Lastly, our uPVC bi-fold doors are a sleek and stylish door that will add modern appeal to your Downton home.
All of our doors offer excellent performance, significantly improving the efficiency of your home. The sturdy uPVC profile will provide superior durability, weatherproofing, security and thermal efficiency, making it an investment you can enjoy for many years.
---
Benefits of uPVC Doors
As well as the stylish appearance uPVC replacement doors offer, Cara Glass can assure you that your Downton home will be able to benefit from an impressive range of features. Read on to find out more about Cara Glass uPVC doors can make your home more efficient.
Security
Keeping your Downton property safe is our main priority. Our uPVC doors from Deceuninck are made from high-quality materials, ensuring you receive a double glazed door that offers incredible durability and strength. We install our doors with state-of-the-art locking systems which help to stop any unwanted intruders from breaking in. With the Secured by Design accreditation, you can rely on our uPVC doors to keep both you and the contents of your home safe year after year.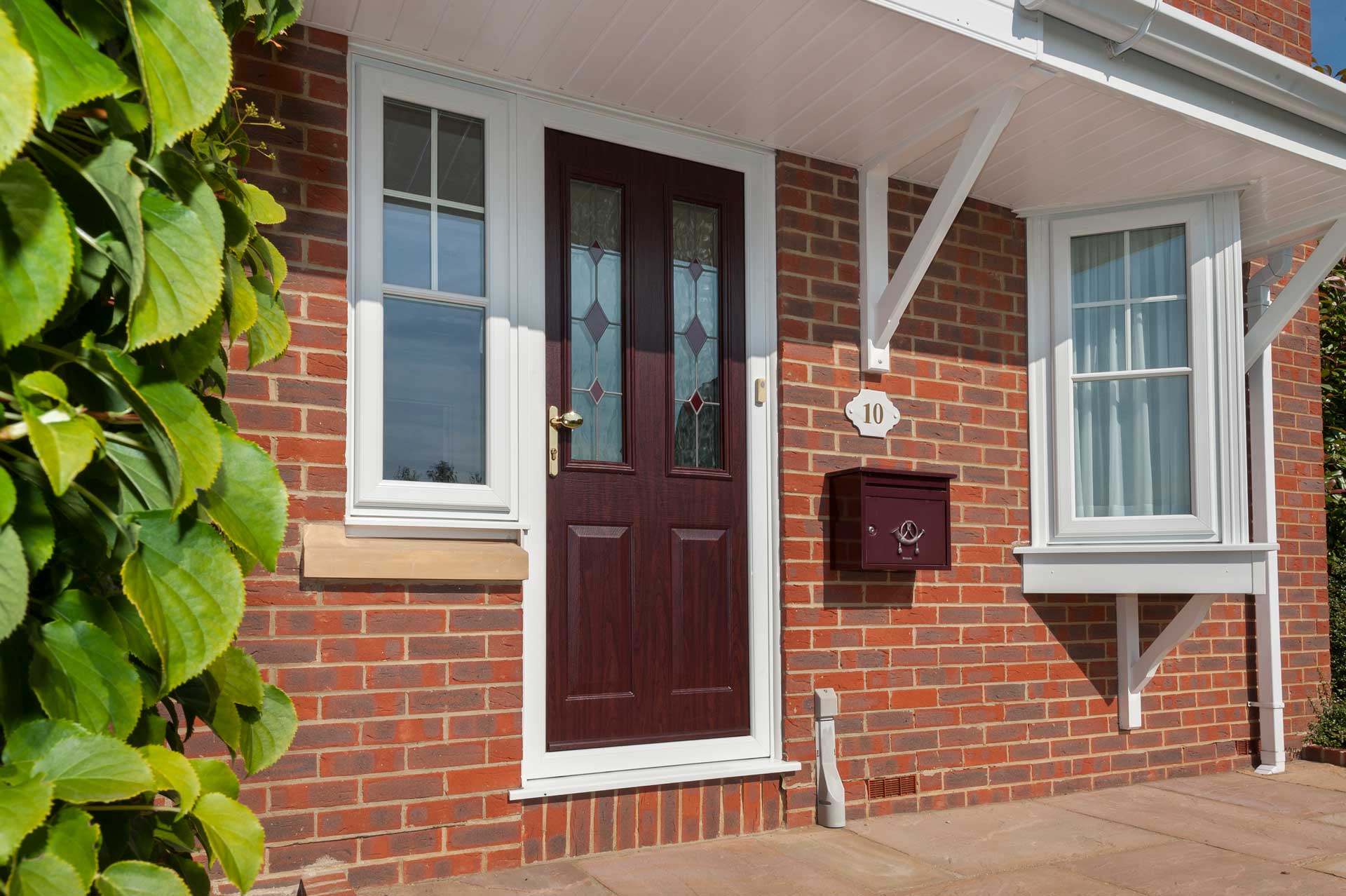 Custom Design
When turning your house into a home, it's important to get the aesthetic of your replacement uPVC doors right. To help match the design of your new double glazed doors with the existing architecture of your property, you have the option to adjust the colour, finish, design and furniture of your uPVC doors. This allows you to create a completely bespoke door that is as subtle or bold as you want.
Thermal Performance
Designed with you in mind, our double glazed uPVC doors will provide your Downton home with excellent thermal performance. The broken-up profile helps to trap warm air, which results in your property remaining warmer for longer. This greatly reduces your energy consumption and will help to reduce the cost of your energy bills. By investing in one of our uPVC doors, you will alsoreduce your carbon footprint.
Weatherproofing
To give you peace of mind, all of our uPVC doors meet all regulations and building standards. We make sure that your new replacement doors in Downton can withstand harsher weather conditions including torrential rain and heavy snow. The high-quality gaskets and tight weatherseals will prevent cold draughts and rain from entering your home. Combined with the thermal efficiency, your home will be a warm and cosy space throughout the year.
---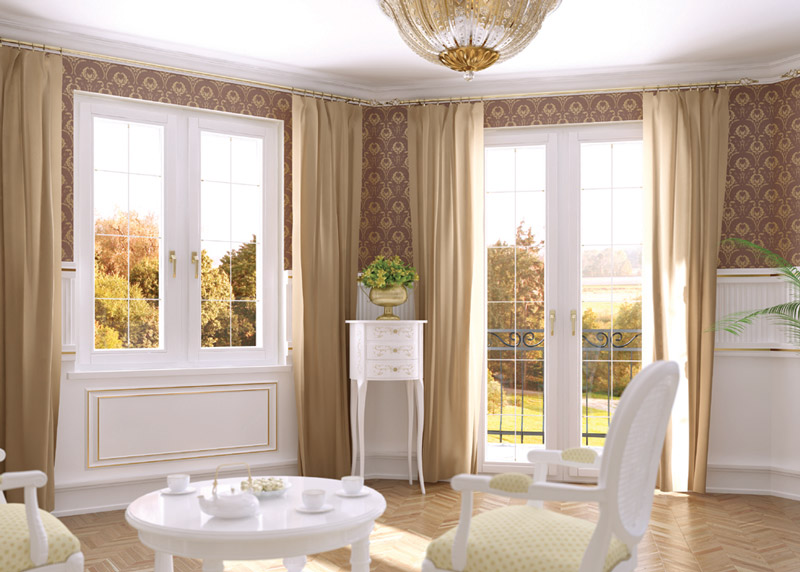 ---
Reliable uPVC Door Installation
At Cara Glass, we have an expert team of uPVC door specialists that will work with you to bring your double glazed door ideas to life. We provide every customer with excellent customer service leaving you with uPVC doors you can be proud of. From the initial designing process to the installation, we will listen to you as well as give you our expert advice.
Our expert team of installers will work promptly and efficiently to install your replacement uPVC doors without causing too much disruption to your daily schedule. You will be able to enjoy your new uPVC doors a lot sooner than you may think.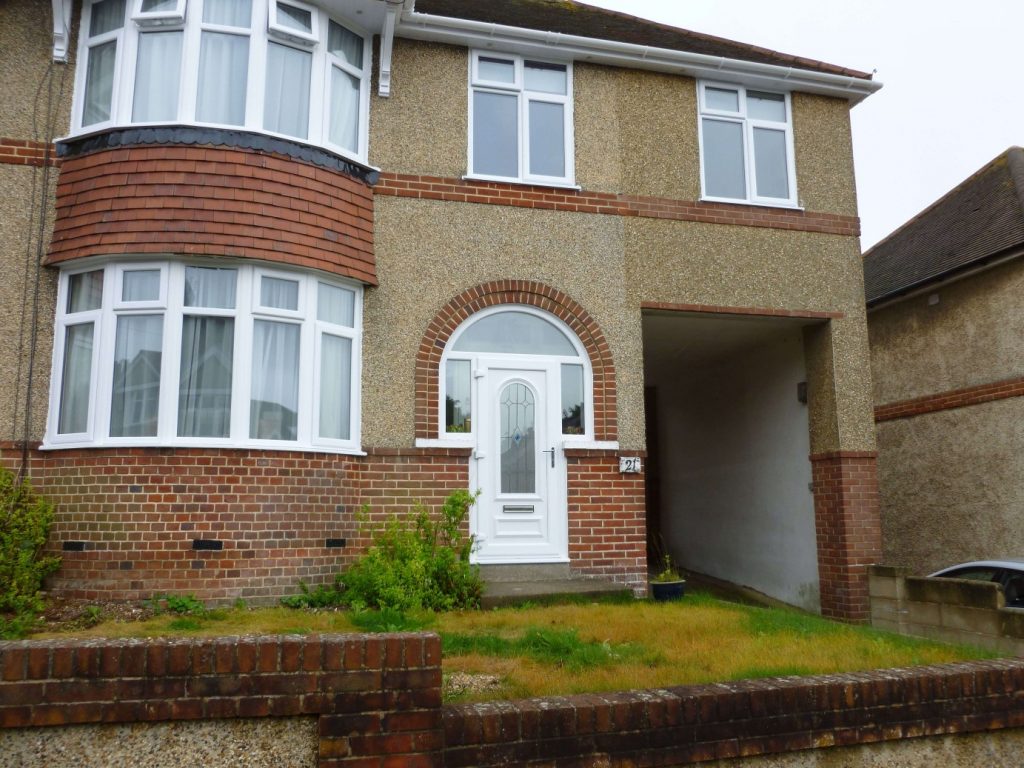 uPVC Door Prices in Downton
Try our online quoting engine and receive a free no-obligation quote. Simply enter your desired specifications and receive a personalised price for your bespoke uPVC doors.
Alternatively, you can get in touch with us via our online contact form or by calling us on 01722 744 424. A member of our team will get back to you and answer any queries you may have regarding our full range of uPVC doors.